It's all in how you see the column. Some see a column in the middle of the room—that pesky support column holding up the building—as a showstopper. Professional interior designers see it as an interesting challenge to solve.
"As designers, we care about our clients and want to see them succeed," says Emily Houston, NCIDQ, a Xybix interior designer. "This includes devising creative solutions to barriers like columns as we work to make the best use of space for the organization."
This is why it's important to work with experienced designers with degrees in interior design or architecture. They understand everything from aesthetics to ADA allowances to electrical panel clearances. "We go beyond making sure everything fits to ensuring that it complements the client's workflow and communication style," adds Emily.
The process is part art, part science. Good interior designers bring form and function together to create dispatch centers that look good, feel good, and more importantly, allow the people who work in them to do good. Many dispatchers work long shifts handling life-and-death issues. The usability, efficiency and comfort of their consoles is key.
Opening or remodeling a command center is a major investment, and fitting all the equipment and people into often-tight space is a major challenge. The design or redesign may be a once-in-a-generation opportunity so it needs to be right. Let's take a closer look at the process and considerations.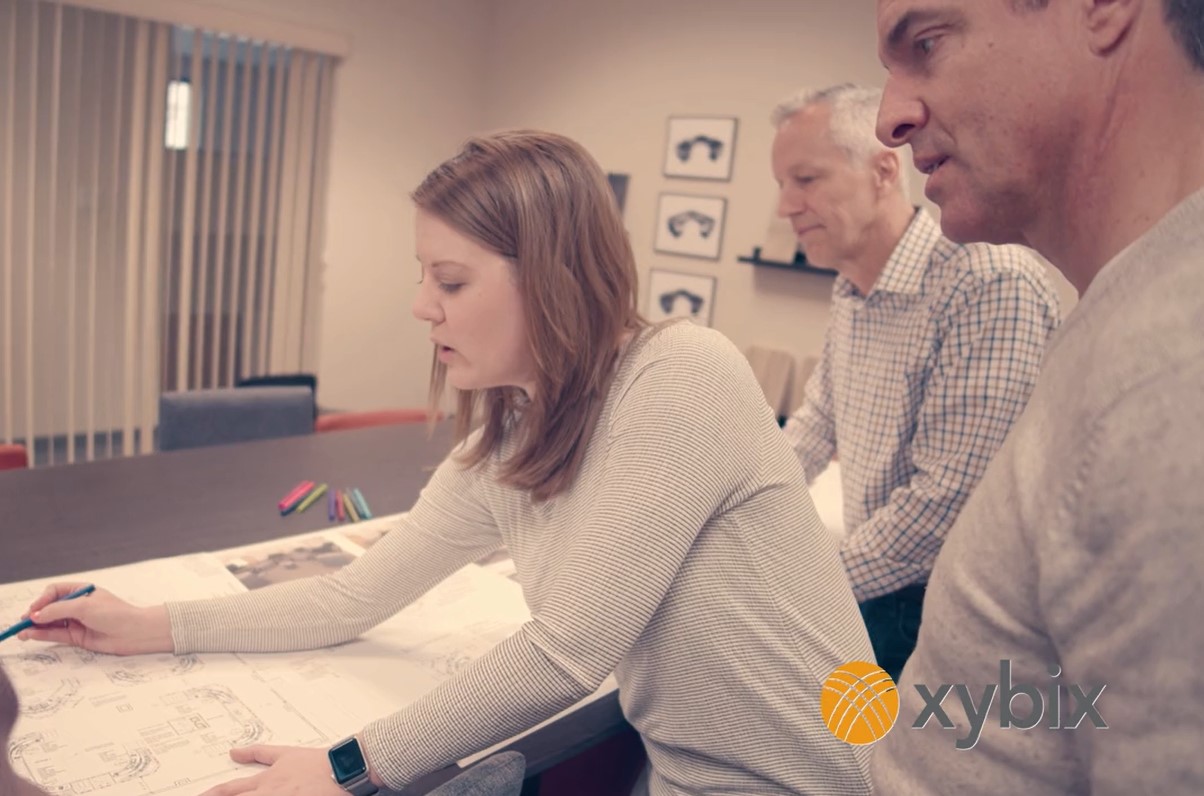 Meet and Measure
The process starts with experienced salespeople, who meet with clients to measure the space, take pictures and video, and analyze the customers' needs. At this stage, they work closely with the people directly impacted by the new dispatch consoles and command center configuration. This is key to understanding the client's wants and needs.
Analyze Equipment
In addition to understanding the physical space, it's essential to know the equipment used at each console and in the command center. The necessary equipment dictates the appropriate size consoles (desks) for the CPU, multiple monitors, keyboard, phones and more that make up the dispatch center. If the client needs room for growth, that can be accommodated as well.
After analyzing the space, equipment, people and workflow, a salesperson passes off the project to a professional designer.
Consider the "Columns"
Here's where the puzzle pieces come together, including working around those dreaded columns. Experienced interior designers put all the pieces together and create 3D models. Among the considerations are:
Dimensions of the room

Shape of the room, including odd corners

Doors (3' clearance)

Walkways (3' wide)

Ceiling height

Raised floors and ramps

Columns or other obstructions

Alarm and electrical boxes (3' clearance)

Natural lighting that may cause glare on screens

Placement of CPUs, monitors, cables and fans

Need for social distancing (6' between people) or plexiglass barriers between desks
While placing all the consoles and equipment, designers also keep in mind ergonomics, screen viewing angles and aesthetics. In an environment of 24/7 coverage, long shifts and stressful calls, designers rely on their experience to make the center work for the dispatchers.
One way to ensure that customers' needs are met is to keep the same designer with a project until completion. The designer can develop a full understanding of the workflow, communication styles, equipment, space and more to really enhance organizational effectiveness.
Phase in When Necessary
When redesigning an existing space, command centers don't have the luxury of simply shutting down. In addition, if budgets are tight, they may need to spread out the costs. As a result, many clients upgrade their command centers in phases. Trained and experienced designers first configure the entire space to understand the full picture. Then, they work with clients on a game plan for phasing it in over several months or years.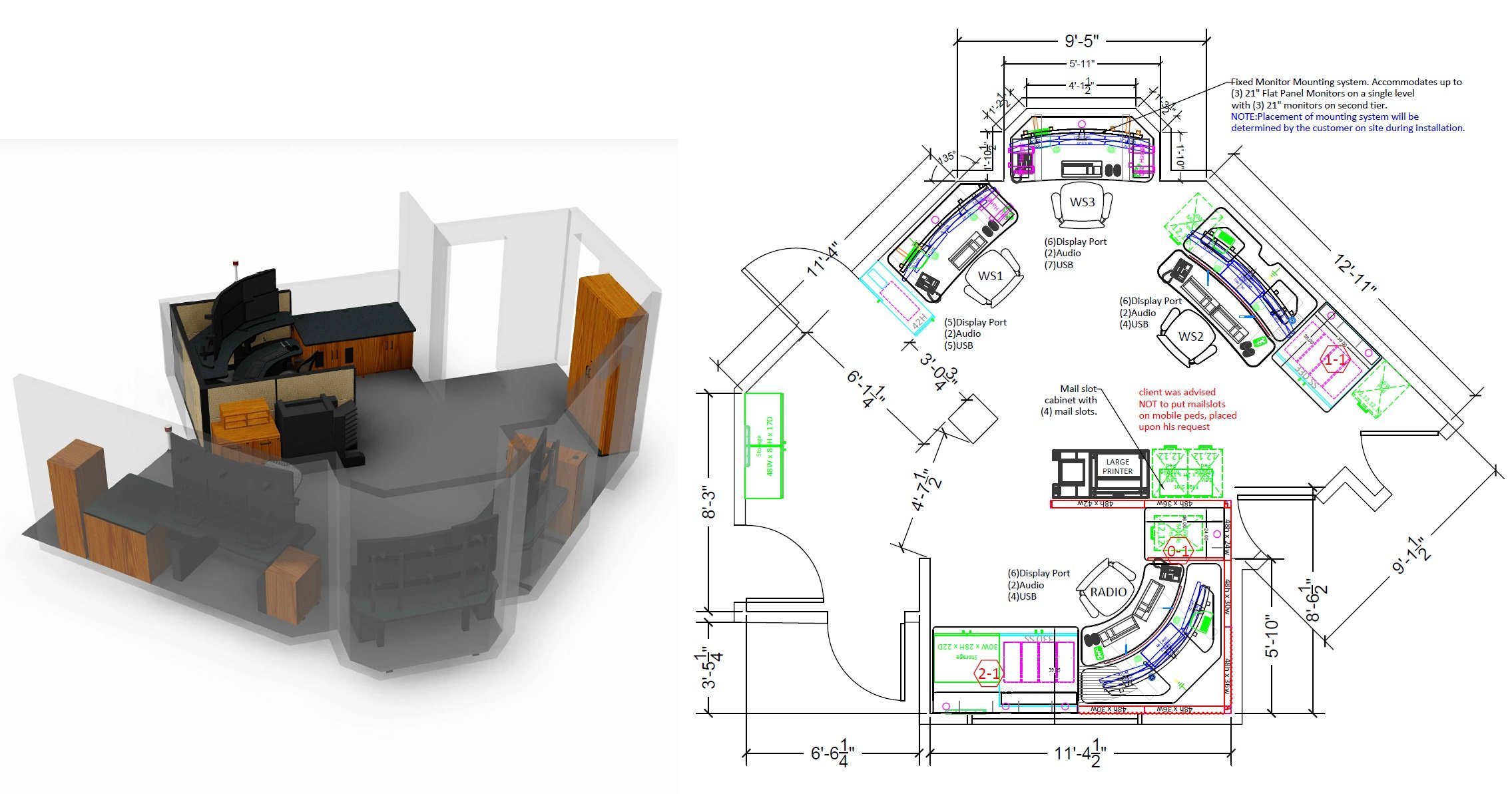 Collaborate and Fine Tune
Once all the puzzle pieces are in place, designers present the 3D model to the client for review. At this point, collaboration is key as clients may identify additional equipment, spot bottlenecks and suggest changes. Creative thinking comes into play here as the designer and client work through issues until the design is just right.
If this sounds like a lot to think about, put your mind at rest. This is precisely why Xybix hires trained interior designers to handle all the details for you! If you're ready to get started, click the Free Design Consultation button below.
For more on this topic: