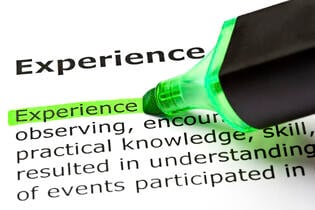 One of the most exciting parts of designing a comm center or building a new 911 dispatch center is working on the layout. Everyone has ideas on how they can make it better. And why not? Sitting at the consoles for hours on end does give you time to think. Often time it is 'well that is stupid, why did they put that there?', or 'why am I sitting underneath an air conditioning vent?'.
What do you need to look for and what do you need to ask to get it done right? How do you get the best room design for you? How do you know if they are just "selling you" or actually helping you out? Will you meet ADA? When the furniture shows up will it fit and will your equipment fit.
Initial Meeting
The first item of business when shopping for dispatch furniture should be to conduct an initial meeting with the preferred vendor. The selected furniture vendor should offer to come visit your location and do what is traditionally called a "meet and measure" of your facility. This is a critical part of learning about your specific projects needs.
If your building is newer you should have an AutoCAD of the Architects plans. If not, the salesperson should offer to measure it for you. Some rooms are tough to measure. Offer to help and take advantage of that time to talk with them and get a feel for the company you'll be working with. Ask questions like who does your design work? How long have they done it? Can I talk to them during the design?
Appropriate and specific measurements and details are then relayed back to a team of designers who will develop a professional and complete design. But not all companies have a design team. Really? So how do they do it?
Outsourcing Design
There is one company in the dispatch furniture industry sends your facility's room plans to Columbia for an outsourced design. Not Columbia, Missouri - the country of Columbia! This means your sensitive room plans are getting emailed to a foreign country with no security. Furthermore, some of the unique needs of your facility will invariably be lost in the process. (think of the ol' telephone game you played as a kid) If the outsource design firm charges by the hour, select vendors will minimize the amount of time spent on design instead of focusing on getting it right, for YOU! Details are frequently missed. One of these drawings I saw recently had several of the computer monitors halfway into a cabinet; obviously, this would not work in real life.
Sales Design?
The next industry trend we've seen is to give the salesperson software to design your room. This strategy is intended to create a "quick sale". The company that sells this software (designed for office furniture - not dispatch) pitches that they can increase your close rate with an in-person design. It sounds like a good idea from a sales perspective. But, the bottom line is, a salesperson is not a professional designer! No matter how great their drag-and-drop skills are. Even the best programs available are limited to pre-set sizes of furniture, ultimately restricting your overall design options. This is not acceptable for a room that sees 24/7 usage. This sales gimmick will never beat out the knowledge and skill of a professional designer; who will work with you to get the small details right and make your project a success.
Working with a Professional Designer
First, and most importantly, a designer is a physical human being and someone you can talk to directly. Yes, even in our fast paced internet world it is still nice to be able to call a professional and actually talk to them. A great designer, even with training and education, will still need your input to understand the unique details of your center. The small things add up and a real conversation will bring them out. The professional designer is best equipped to include those small but important details, while also able to explain when something is not feasible.
ADA clearances and regulations are some of the founding principles for a professional designer. The rules are well defined and for the most part make good sense. The tricky part is getting all the ADA requirements and regulations into your average dispatch room. (which is the proverbial 10 pounds of flour into a 5 pound sack.) The challenge is making the ADA regulations work with the flow of the room and the placement of your consoles. It's the little things, like electrical panels, which need a specific clearance, can ultimately impact the placement of furniture and flow of the entire room. You know you need room for wheelchair access, but that too is not as simple as it sounds.
Color selection is always a difficult process to work through. What do you want in your room? Do you want a warm and inviting atmosphere or a business look, or maybe all black? Color is often an afterthought, however research has shown that color can have a significant impact on mood. Instead of matching the furniture to the color of your uniforms a professional designer can help you to pick the right colors. Choosing a color that will work for an agency's overall look while also creating a pleasing working environment is essential, especially for 24/7 work.
A professional designer understands the rules of interior design and how they affect your daily life. Designing your center around the proper space for doorways, aisles, low ceilings as well as taking into consideration room function, color and workstation layouts are just a few of the primary considerations of a professional designer.