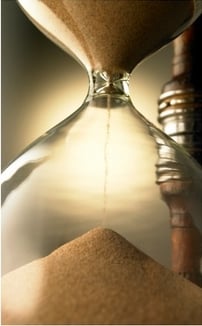 I just had a great conversation with one of Xybix's longtime customers in Joliet, IL. I still remember our presentation with Joliet/Will County. Sometimes you just know right away that it is a great fit, and this was one of those times.
What got me excited to write this blog is that the furniture in Joliet is now 10 years old, and according to the chief administrator who has been there the whole time, it still looks new. I found this out as we were discussing depreciation rates of the dispatch consoles. This falls into how long you should hold onto your dispatch furniture. Each center is going to see things differently. In this case, they are looking at the 12-year mark, and they may go to 15 if needed.
How do our dispatch consoles last so long? I know that our competitors like to tell you that Xybix is no different from IKEA, or they say that the furniture falls apart in three to four years. However, they don't talk to our several hundred customers that are at or past the 10-year mark. Some are even hitting the 20-year mark, which is wonderful because we have only been selling for about 20 years. Not many companies have been selling to PSAPs for that long.
To illustrate why our consoles boast such great quality and longevity, here's what makes our products stand out from the crowd:
Smart Engineering – This is the start of a strong console. How do all of the parts fit together, and will they hold up to the 24/7 abuse? We have twenty years of experience that has taught us quite a bit on how to best engineer the station, and because of this, our product has evolved a ton in that time. We understand where to put steel and what thickness to use. We also understand where to put more appealing materials like wood grains and color swatches.
Durable Parts – All of our cabinetry is made of ¾" thick TFM board, which stands for thermally fused melamine. This is the same material that they use in laminated floors, and it's scratch-resistant and good looking. All of the cabinets are made to meet the latest BIFMA standards, which helps give your center the assurance that it will last.
The Right Parts – Xybix just went through a two-year search to upgrade our lift columns. We did massive testing in-house, as we don't always believe all of the salespeople. It's a good thing we did our own testing too; we found that very few of the products met the salespeople's claims. Now with our customizations, we have lift columns with less than 1% failure rate.
The Right Machines – Xybix invests in new up-to-date machinery. We learned to do this quickly after buying our first edge bander 17yrs ago. It cost about $45,000 and did not work well. After six months of using that, we upgraded to a much more automated machine that cost just over a million, and it was well worth it. We have just invested over three quarters of a million dollars in new machines for 2017, and we're excited to see what we can do with them.
The Right People – Nothing else matters if you do not have the right people. We have invested in our long-term employees, and we've brought on new talent in the past two years in production and engineering. Xybix has a great and fully-dedicated team!
Rest assured that any investment in Xybix dispatch furniture will be the best value on the market. No one else has the same length of a warranty or as comprehensive of a maintenance plan. We are here for the long haul, so hopefully you can tell me in ten years that everything still looks and functions like new.