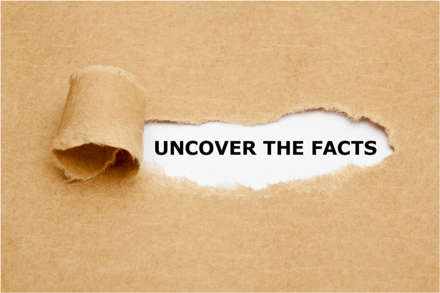 What is the average lifespan of dispatch console furniture? How long do they last?
I get these questions every now and then from potential customers. These type of questions remind me of some advice I got from a real estate agent when I was shopping for a new house. I asked him, "Should we ask why they are moving?" The answer was, "No, they aren't going to tell you the truth, anyway." He was right. The owners would never say something like, "The neighbor's dog barks all night long and keeps us awake."
So when I get this question from potential customers, I'm tempted to joke and say, "one thousand years!" But this is an important topic because everyone wants to know whether their consoles will last, or if will they need to buy new ones in five years. So here is my honest and nuanced answer on what to expect.
I see this question as "how far down the road will I need to replace my dispatch consoles?" This depends. More often than not, consoles are replaced for many reasons other than wear and tear. Consolidation seems to be a trend, and when that time comes, you get new equipment. While some states provide money for replacement every seven years or so, occasionally we get a call that a customer has the money and needs to spend it before another department gets their hands on it. This has nothing to do with whether their dispatch furniture needs to be replaced or not; if the opportunity is there for replacement, every agency will hop on it.
Typically, we see equipment replacement happen in the seven- to 12-year range, so about 10 years. Will you have to replace your furniture in 10 years? Not at all. Some of our customers are at 16 years of 24/7 use. We have one customer who has 20-year-old consoles in their backup center, and everything is still in working condition.
So, if I were a Comm Center Director, a good rule of thumb is to try to budget for new furniture every 10 years. Think of all the changes car manufacturers make in 10 years. If you have a 10-year-old car, and you test-drive a new one, it feels great. It has new features that are really nice. Dispatch console furniture does get better year after year, as well. I am always shocked when I see an old install, and I think of all the changes we have as a company to make the product better.
Asking about the longevity of the dispatch console furniture is important, and I could give you a very long answer when you simply want a number of years. The answer is you should expect more than 12 years of 24/7 use.
Like Steve Jobs said, "One more thing." Here are a couple of quick tips if you have concerns about the console furniture lasting that long:
Take a look at the financial health of the company supplying the product. Will the company be around in 10 years? It's a good idea to always get a Bid Bond (free) or a Performance Bond (small percentage of project) if you go out to bid. If you are not going out to bid, get current or at least basic financials of the business supplying the product. Remember, all that high-tech, super heavy-duty dispatch console furniture will not be any good if the company is not around to service it.