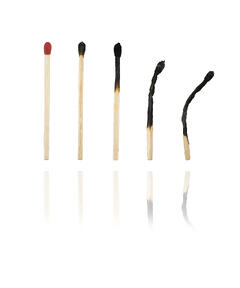 If you are thinking about new 911 consoles and workstations for a new emergency dispatch center, I urge you to start thinking 10 years into the future. What will the community need over this time period? Will there be increases in call volume and texting? Will the center need to add additional workstations or hire more people? These are important questions to consider, especially when you're making an investment in the safety of your community.
One of the first things I would look for are consoles/workstations that are modular, which means they can be moved, expanded upon and updated without any particular life limits. Next, (and this is important) make sure you ask about warranties! (ask for detail, not vague descriptions) Lastly, you might not want to wait a lifetime before upgrading. After years of 24/7 operation, your workstations' cabling might start looking like a rat's nest, and radio parts are harder to find. Once you make the decision to replace the radios, other requirements need to fall into place, as well. This is the perfect opportunity to consider replacing old workstations with new ones that are built to the latest ergonomic specifications.
Here are a few common questions and answers regarding the basic lifespan of 911 consoles. Hopefully these will help you plan in advance for future upgrades and improvements:
When is it time to replace your consoles/workstations?
It's time to start looking when your workstations are about 10 years old. (this will vary depending on the comm center and usage)
How long do comm centers usually have their furniture for?
Between 10 and 15 years. (I have heard of a few that have gone for 20 years, but it's not a pretty sight!)
What are some factors to consider when deciding if it's time to retire your consoles?
Your employees are your most valuable asset. Their health has overarching importance. With this in mind, converting to ergonomic workstations should be a high priority for any dispatch manager. From a risk-management standpoint, you're spending $12,000 to avoid a potential $50,000 worker's compensation claim. So needless to say, they're worth it!