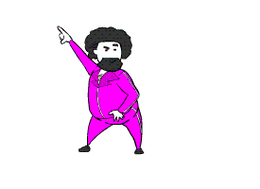 Don't pretend like you don't remember the song! Unlike this catchy tune, discussing dispatch workstations electrical requirements can be forgotten about until a few weeks prior to installation. When you're discussing dispatch workstation requirements during initial meetings with your sales manager, it's important to have IT personnel present, as doing so will help to make sure you review cabling or electrical requirements. While it might seem too soon to discuss electrical components, especially if you're in the beginning phases of budgeting for dispatch workstations, it's still important to start turning the gears now. Ignoring these questions upfront could incur unwanted costs later in the event you make room changes or need to bring in an electrician.
Here are some common questions to prevent sticker shock later:
Where is the power/data coming in now?
Ceiling:

Be sure to review power poles with your sales manager. Discuss with your maintenance people how easy it will be to move them in the event the design necessitates it.

Raised floor: Talk about what TYPE of floor; is it concrete or tile? If you have tile floors, you might have to prepare to move the power boxes to get them to the holes in your CPU cabinets. If they're concrete, LET YOUR SALES MANAGER KNOW ASAP. Moving these is something that needs to be considered in your budget and the design.
The walls

: Review WHERE the outlets are in relation to the desks. If you have an outlet on the wall and a desk in the middle of the room, well, that's a problem!
How does the desk get power?
Some people feel embarrassed to ask, but this is a reasonable question! For Xybix desks, there are three typical ways to connect the building power to the workstations:
The most common way is for the electrician to mount a two or four-outlet receptacle box under the raised floor.

Another way to supply power is to run a duplex receptacle off of a 3/8" flex conduit or a ½" seal tile from the floor or the ceiling (through a power pole) into the panel frame or the tech tower.

The third way is to have a power receptacle in the wall at each station. The Xybix panel system will hide it.
How much power do I need?
Xybix does not recommend power requirements for your stations; please consult with an electrical engineer about this matter. That being said, the most common setup is typically two 20-amp circuits per station.
Then how much power am I getting?
Every manufacturer varies. With Xybix, it is standard to receive:
One 6-outlet power bar on your RollerVision (two if you have two tiers)

One orange-labeled 10-outlet power bar (typically designated as clean power and will go into grounding or UPS)

One black-labeled 10-outlet that will be mounted under the cable bridge

One orange-labeled 10-outlet that will be mounted under the monitor surface
Can I get more power?
You can have ALL of the power! Talk to your sales manager if you feel that you'll need additional power grommets, USB charge-only features, or any other power on storage spaces.
Closing Up
Talking about your electrical needs in the early stages of the game might seem nominal, but it will help better prepare you and your design team in the long run. No one likes to incur additional charges for things that could have been included from the beginning, and getting the right electrical data in your design from the start will help keep cable management clean and safe!