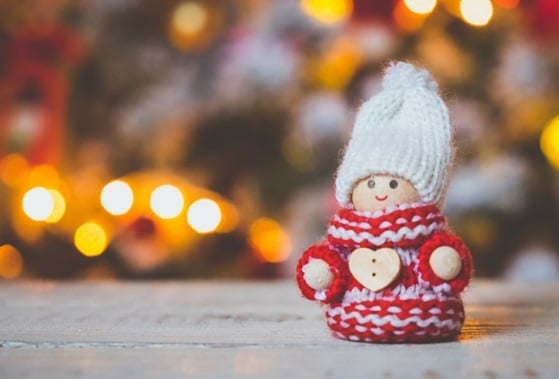 Not only is dispatching one tough job on you physically, but during the Holidays it can be especially difficult, when it seems like everyone else has time off, but not you. As dispatchers, you are still stuck working those long shifts and crappy hours no matter if Santa is coming or not. (Quick note, I am not a dispatcher nor could I do your job, but I have heard a lot of good ideas.)
Here are a few ideas that could help give you a little boost this holiday season:
White elephant gift exchange. This is a good time to unload that terrible gift you got from your Uncle Jim who has no clue what you really like. One year, I got three pizza stones! WOW! Everyone must think I LOVE pizza. It took a year but I was able to unload at least one pizza stone on some unsuspecting sucker at a white elephant gift exchange, and both of us left happy. For fun cheap Chinese gift ideas check out Light in The Box.
Pot Luck. I know here at Xybix that we encourage healthy eating, but all work and no play makes Jack a dull boy. We can have a few exceptions. I love cookies, bring them on! In fact, I'll just eat the dough why waste time in the oven? Anything in a crockpot is great! Joanna Pease recommends a artichoke spinach dip like this one. The smell alone will cheer you up. (just don't confuse artichoke with asparagus - YIKES!).
Decorate. First take down the ghosts and skeletons from Halloween, they just don't fit the mood of Christmas, then get creative and have some fun with decorations. Each dispatch center has the creative type who can imagine up a great theme. (Frozen, Grandma Got Run Over by a Reindeer, etc). And every year Xybix has a 911 Comm Center decoration contest for $200 prize money or charitable donation, so get in the spirit of things and go to our Facebook page and see what others have done.
Share your shift! If you can come in for a couple of hours and let another dispatcher head home early to see family or children, talk about a great Christmas gift! If you are a Manager or Director, put on that Santa hat and swing in with some small gifts and some thanks during the day. This goes a long way towards keeping morale up.
Alcohol. As tempting as it may be, we are professionals and we can save it for later. Oh, you meant to give it as a gift...Great idea! Don't tell my secret, but, I also unload all of the random stuff people give me for my birthday which is in December. And remember, as Ron Burgundy said "keep it classy".
Now as you read thought these ideas, you may think these sound like they come from "Captain Obvious", but a good tip here and there can only help bring a little cheer to a Comm Center or office near you. So stay positive this Holiday Season and spread some cheer!