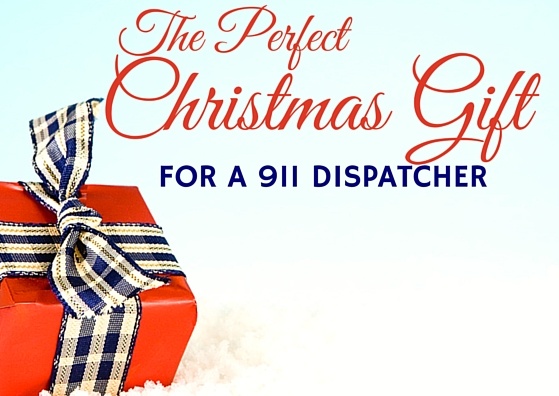 Giving gifts to public safety and 911 this holiday season? Here are some cleaver and fun ideas to get you in the holiday gift-giving mood. Selecting a gift for someone can be tough, so I've come up with what I think are four common categories of persons' in the 911 dispatch world and what he/she might like.
The "Grazer" – If there is someone you know that loves to snack but like everyone, is trying to do so with a health conscious mind. Try graze.com. Here you can choose the snacks you enjoy, choose either 4 or 8 snacks, which are neatly packed in a convenient box and then sent to either their work or home. The perfectly portioned snacks are approved by a nutritionist and include items like nuts, dried fruits, crackers, dips and natural treats. Do you know more than one person at a Comm Center that might like this? Try the sharing box. With over a hundred snacking options, this makes the perfect gift.
The Popsicle – We all know one! Yes, one person who is always COLD! Even if their dispatch console has the heater running non-stop. This is the person who literally lives in that over-sized jacket or fuzzy blanket. Well, there's hope! Try a USB heated blanket or shawl. Convenient and plush, this blanket plugs into a standard USB port and has two heat settings. Quoting Amazon's description "heat output is equal to about 1 cat or small dog". Now that's purrrrrrrfect! Still in doubt, try a combo gift with heated USB fingerless gloves.
The 911 Fanatic! – Yes, whether we want to admit it or not, most of us know one of these as well. You know, the person who lives and dies for anything 911! Maybe their twitter handle is @911forlife or their newborn baby has more 911 logoed apparel then most adult dispatchers. Whatever the case may be, there is an online store by 911 Cares for all their fanatical needs! We are talking everything from bags and backpacks, to calendars, water bottles and tactical gear. Oh MY! The best part is, they also offer gift cards and the company's core goals include supporting public safety and "Everyday Heros". Yes, that special someone can have a 911 logoed eye mask under the tree this year!
The Caffeine Junkie – Mug upon mug, pot upon pot, this is the person who "LOVES" their coffee! Usually their routine involves a stop at Starbucks before they even arrive for their shift. No matter what time of day! So how can you gift to this person? Try a coffee subscription! Yeah…who knew? Freshly roasted blends, conveniently delivered on a schedule you set up. Various subscriptions levels from 1 month (that's 42 cups of coffee) to 12 months. That amount of coffee should keep that caffeine junkie jittery till the New Year!
Whatever you gift this holiday season, I'm sure it will be appreciated by a 911 dispatcher!
Happy Holidays and Merry Christmas 911!