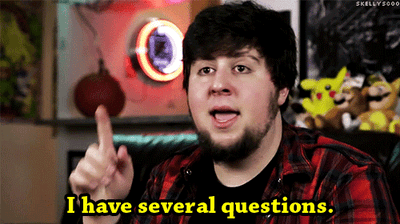 APCO 2018 is right around the corner and you may or may not have started thinking about what you want to get out of the long week spent in Las Vegas - besides hitting up the casinos, eating delicious food, and enjoying the nightlife! The conference offers a stacked agenda, which ranges from wellness programs, professional development sessions, networking events, comm center tours and an exhibit hall full of vendors that offer services catered to the Public Safety industry.
Once you get there, you'll definitely have a busy schedule, and making your way through the exhibit hall can feel like walking into a huge department store. It can be overwhelming and you'll think to yourself, "Where the heck do I start?!" One place to start is to think of the projects you want to have completed in the next year or two and then narrow it down and select the vendors that can help you complete those projects. Start by visiting those vendors (APCO even has an interactive map for easy navigation and location) and then explore the rest of the exhibit hall at your leisure.
If one of the projects on your list happens to be for new dispatch furniture, it's also important to think of the questions you want to ask when you get to the vendor's booth. With the limited time you may have to roam the exhibit floor, it's great to have questions ready! Here are some top questions that are important to ask if you have a dispatch console furniture project coming up:
Can you demo your furniture for me? This is the absolute best way to see how the furniture works, what the cable management is like, and many questions about the furniture itself stems from seeing a demo in person. (This can also be scheduled with us ahead of time, so if you're reading this and want a demo, just reach out and we'll get that on the books!)
What is the furniture buying process like if we worked with you? Each vendor operates a little differently and they have varied lead times on how long it takes to design, manufacture, and deliver the furniture to you. It's important to take these times into consideration depending on when you'd like to complete your project.
Describe to me your warranty and customer service team. This allows the vendor to describe how they will take care of you once you're a customer of theirs and to reach out to if something happens in the future.
What's your give-away? This is a FUN question and one that we all know you want to know. Most vendors give-away small items like pens or lanyards and one large one like a YETI! (You guessed it, we are giving away one ;)) Signing up is easy and usually involves a scan of your badge and a few quick questions.
However you decide to tackle APCO 2018 in Las Vegas, we hope you'll find time to stop by our booth #1417 to see Xybix's Eagle dispatch console furniture.

See you there!