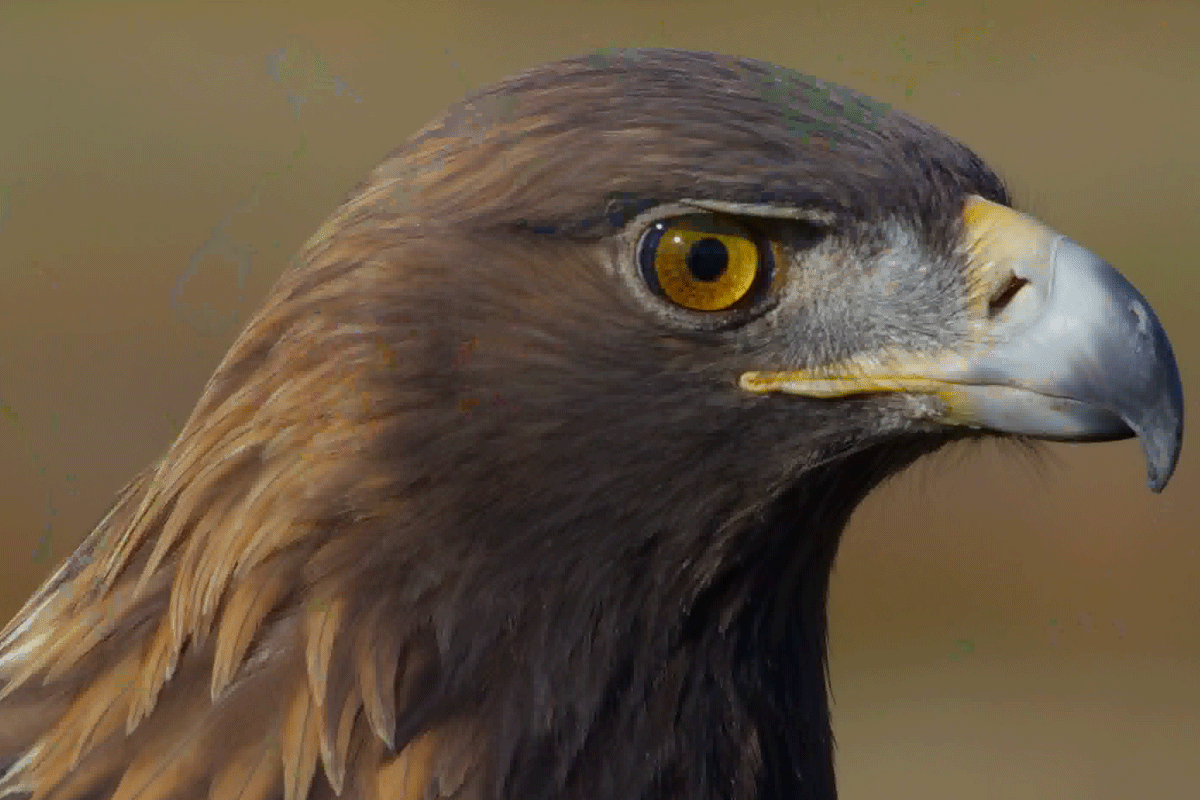 You've heard a lot lately about Xybix's new Eagle Line of Dispatch Consoles, but what exactly is the "Eagle Difference"? Let us explain...
What's the Eagle Difference?
Can you picture that black edge that practically EVERY piece of industrial furniture you've seen since you were in grade school has? You know, the stuff that looks like it belongs on a bumper car?

Well, it's gone. G-O-N-E! Gone with the wind! You get the picture.

The biggest difference with our new Eagle consoles is the new 3D laminate with a beveled edge. This laminate is super durable and resistant to surface wear. It keeps your consoles looking clean, modern and updated while providing added health benefits as well as a seamless, contoured edge. It also provides resistance to the growth of surface bacteria, which the black edge molding tended to attract.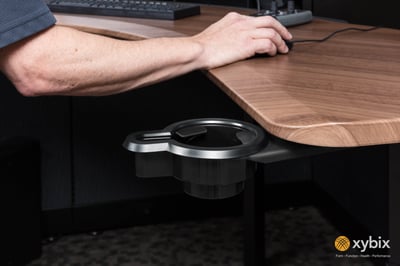 What Other Benefits Does the Eagle Line Offer?

Rollervision Update
The Eagle consoles still bolster Xybix's patented Rollervision focal-depth adjustment, but NOW they have new user sight-line benefits. Now, when you double stack the monitors, the new Rollervision monitor mount has removed the additional cross-bar support that traditionally over-hung in areas where monitors weren't added, offering a cleaner look for the center.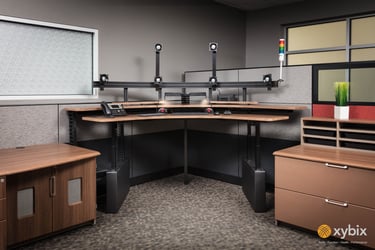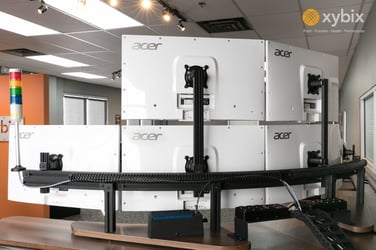 Updated Finishes and Design
With the Xybix Eagle Line, you also get new finish and aesthetic options. You are now able to choose different colors for your doors, cabinets, work surfaces, and panel systems. We've additionally made some updates to the look and feel of the console, giving it a state-of-the-art feel and a more modern, sleek appearance.

Personal Climate Controls & More
Rounding out the new, sleek look, is the updated personal climate controls, now including low-profile task light to shine directly on the keyboard surface. As well as, a space-saving USB keyboard/mouse cable connection trough called DataDock on the back of the front surface for easy plug-and-play connectivity. And last but not least, many people ask about the "speakers" on the rear surface. Those aren't speakers! They're our new directional heaters (point one up and one down for hand and foot comfort). Ahhhh yes!
As you can see a lot of thought has gone into updating and modernizing our Eagle Consoles. Durability, ergonomics, design and comfort are the foundations for our decisions to update our product. We hope that you get a chance to see Xybix's new Eagle consoles at a location near you soon!