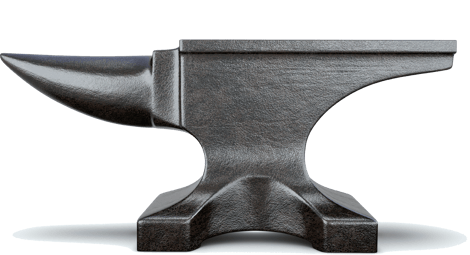 If durability is the most important item to you when shopping for a new dispatch console, look no further than Xybix's new Anvil line of dispatch consoles. After a comprehensive analysis of 20th century PSAP's, Xybix has simplified the 911 console with cutting edge technology that had previously complicated so many things.
The new Anvil dispatch console is made of steel. That's right, solid steel! And we mean solid! Even a 911 dispatcher could not break it!
Let's review the features and benefits of the NEW Xybix Anvil steel dispatch console:
Solid steel construction will last a lifetime. This dispatch console will be the only thing left along with the family of M&M loving cockroaches hiding under your raised floor after a small nuclear blast. This meets every durability requirement needed in a console. "Too infinity and beyond" –Buzz Lightyear Galactic Traveler.


Designed with fabulous powder coat paint in several new color schemes. We have black on black, black with black, and a very attractive black over black.


New ergonomic design allows for sitting only. Why mess with all of those pesky adjustments that might break. Perfect for the productivity whizz - just sit down and shut up and get to work!


The surround sound steel design has the highest reflection of noise in the industry. Now, you too can hear the barking dog, and the ex-girlfriend throughout the entire Comm Center. Giving you that feeling of right in the action!


Pump some iron why don't you? This advanced piece of dispatch equipment is too heavy to move when you lean on it. Guaranteed to not slide around like those pesky light weight workstations. At 5000 pounds it will not flex at all.


Rest assured, these consoles are rigorously tested by local free range farriers for durability and length of service.


*Added bonus - The Xybix Anvil workstation comes with a matching solid steel anvil chair. Talk about buns of steel!


Lifetime warranty! Xybix's NEW Anvil steel console could be shot around Mercury and back and survive. No other company can make this claim!
Xybix's NEW Anvil console product line – The new paradigm in synergistic dispatch consoles for mission critical environments.