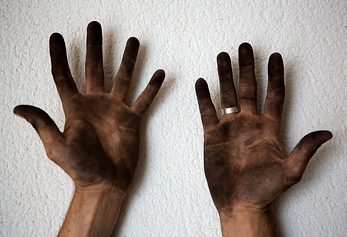 When researching new dispatch furniture, it's understandable that you want to find the best value for your dispatchers, techs, management, and taxpayers. Price is always a concern, and should be a very important component to your decision-making process. You also need furniture that's durable and will last, especially given the high-impact work environment of emergency dispatch. Ergonomics should be high on your list, as well, as you want the consoles to comfortably fit all your dispatchers. But one thing that's easy to overlook should be another important consideration during the shopping process: a reliable warranty.
Some companies may try to tell you that their "lifetime warranty" proves that their product is better than others on the market. This isn't always the case. Warranties can be difficult to read and understand, and often don't translate easily into layman's terms. With this in mind, we've put together this simple guide to walk you through common warranty terms (and what they really mean), and explain what questions you should ask to ensure you get a fair deal from any dispatch furniture manufacturer.
The Tricks
Lifetime limited warranty: Wow that sounds great! The merchandise will be covered until the end of time, and we won't have to pay anything to replace it. This company must build one heck of a workstation to be able to offer that! But wait... there are nine paragraphs explaining that lifetime limited warranty. Let's dig a little deeper.
Offers like these are usually lifetime warranties on products the company actually manufactures and does not include the entire workstation. Generally, the furniture manufacturers do not manufacture the lift columns (these are at the heart of most workstations). They also do not make the lights, the monitor arms, the electrical components (fans, heaters, power strips etc.), or hinges and drawer slides. Basically, any moving parts included on the workstation, the company does not make. And not surprisingly, these are the items that often require repair or warranty work. They're called Original Equipment Manufacturer (OEM) or a buyout. These are the keywords to look for in a warranty (more on this below) .
OEM or Original Manufacturer: But don't all furniture companies manufacture their own workstations? To some extent yes, but most companies still purchase some parts from other manufacturers. The warranty from the OEM is separate from the lifetime warranty. This means that a certain part is covered under the manufacturer's warranty (not the dispatch furniture company) and is not applicable to the lifetime warranty listed in large font at the top of the warranty sheet. So what's the warranty on these parts? That's a great question. Many parts manufacturers don't offer lifetime warranties. Others don't include labor costs. Be sure to read the fine print and ask your seller for detailed information.
Freight: Some companies are going to make me pay for the freight on the new part? Yes, some companies require the dispatcher to remove the part, ship it to them (at the cost of the buyer), so they can evaluate it and then ship the replacement part. Yes, this an added hassle you'll want to consider when purchasing.
Location: Hopefully you don't need to go so far as to take someone to court over lack of warranty. I've never seen or heard of this in our industry. But I have heard of companies walking away from problems. If you do have an issue and it goes bad, where is the company located? Are they in your same state or even country?
Questions to Ask
If your salesperson cannot answer these without some conviction, you have to wonder if they even understand their own warranty! If that's the case, how are you supposed to understand it? We like to follow this mantra: Keep It Simple Stupid.
How long does the warranty last? When does the warranty start and when does it end? Is there anything that would void the warranty? Some warranties start the minute the items are shipped. Others begin after install.
Who do I contact? When you need a repair, who do you call? This should be an easy question to answer, as the supplier will have their contact information on the warranty. If they have an OEM deal, some manufacturers will ask you to contact the OEM supplier directly to remedy the problem.
What will the company do if something fails? Will they repair it, replace it, or give you your money back?
What parts, products, or problems are covered? Look to see what, exactly, is covered, and (just as important) what products are not covered. Does the warranty include labor to fix the problem? Are there any conditions that make repairs difficult on you, like needing to ship the part back to the manufacturer?
What's your involvement? Some warranties require that you do some basic troubleshooting before they start the warranty process. This may involve checking to see if the product is plugged in, or looking at cables to see if they are loose.
Conditions or limitations? Do you only get coverage if you have regular certified maintenance? Does the warranty cover the 24/7, high-impact operations of a dispatch center?
What else do I need to know? You shouldn't expect your warranty to cover wear and tear, abuse, electrical surges, small stuff like light bulbs, etc. These are all reasonable disclusions, as there's some onus on the dispatchers to take care of the furniture and not treat it like junk.
Always ask good questions and keep asking until you get an answer you feel comfortable with. Again, if the salesperson doesn't know their own warranty, you have a right to be skeptical. If they just send you the written warranty without a verbal explanation of what it includes, you might consider if you have enough information to move forward with the purchase. Research is key, and if you feel uncomfortable with any part of the buying process, don't forget that there are many other companies out there that will give you the answers you want and need to ensure you're getting equipment that you can trust.