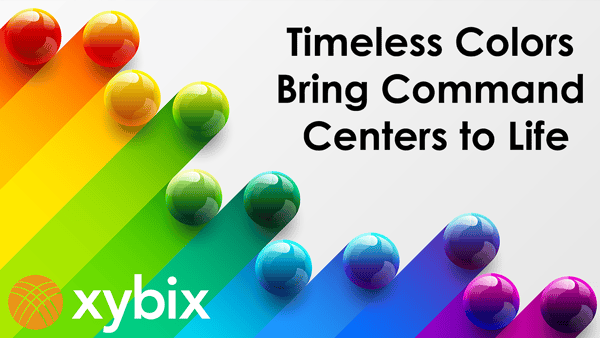 Yes, sometimes black-and-white will capture the moment so nicely, but the reality is, we've been thriving on color since the 1960s. Color TV! Color photos! Color movies! And now all our digital devices record and relate the world in millions of colors.
We Americans love color for how it looks. Amber waves of grain. Purple mountain majesties. And we love color for the meaning. Red light stop. Green light go. We love how color make us feel. Calming blues, optimistic yellows, disciplined grays.
What we don't love is selecting colors. In a world where Benjamin Moore alone sells 150+ shades of white, how do you even know where to start? And even if you're able to pick the perfect white paint, what about the furniture, artwork and accent colors? Today's muted gray looks are 10 years away from looking as dated as the teal and mauves of the 1980s.
What's the answer? A professional interior designer. A pro has experience and training to help you pick timeless colors that will complement your space and set the right mood. Plus, designers can share all sorts of tips on form and function, from matching your corporate branding to hiding coffee stains. Read on for details on the many considerations involved in selecting colors.
Consider Color from the Start
Because color is so important, introducing color into the design process early and often may help you visualize the new space. Salespeople are often armed with color samples to kick off the thought process. Then, designers can bring the room to life by including wall, carpet, console and cubicle colors into 3D renderings, allowing you to envision working within the space. This can ultimately help you and your designer work together to fine tune the layout so it's both functional and attractive.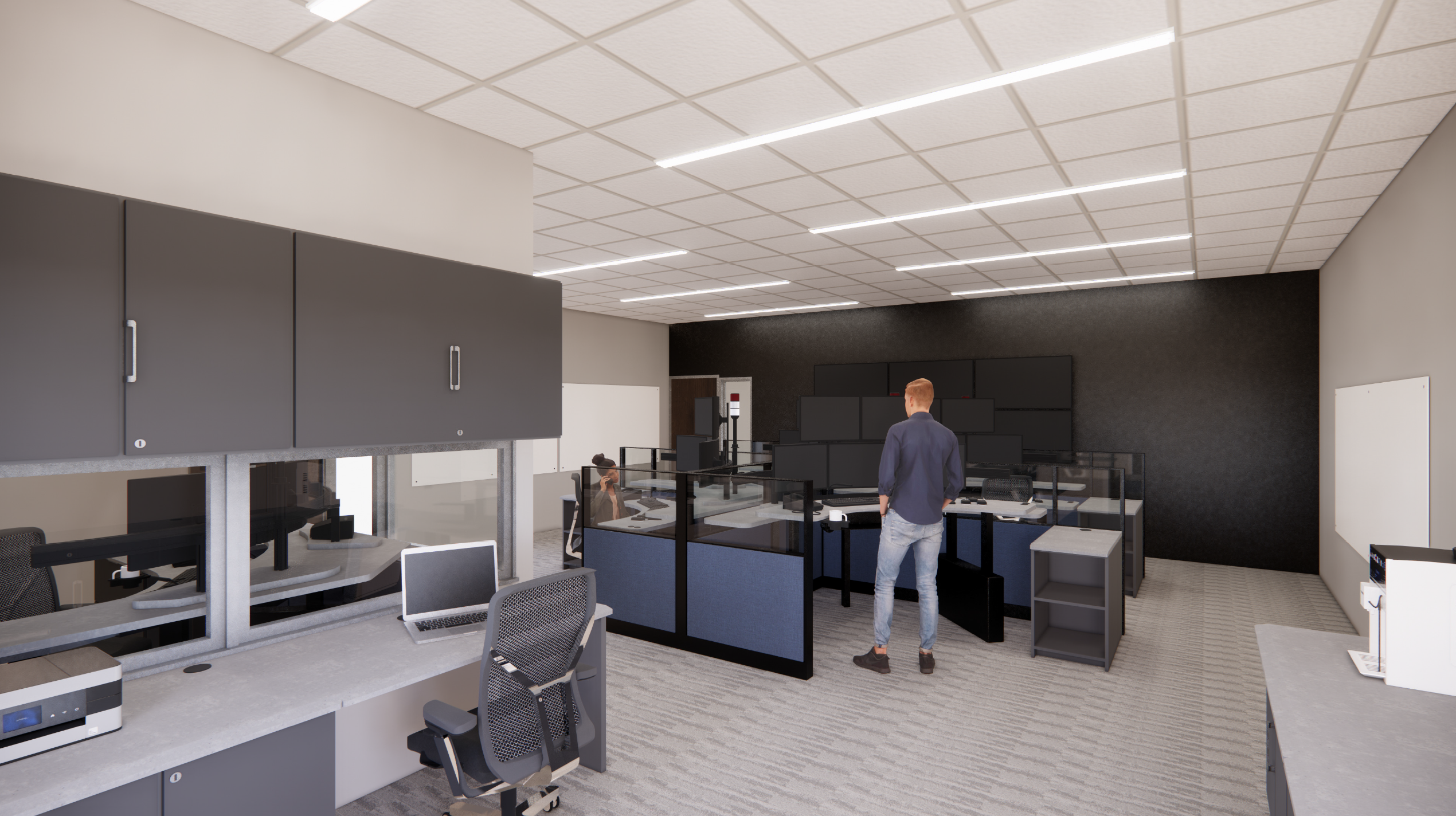 Color Considerations
To select the right colors for a project, designers work closely with you to understand your needs and then rely on their expertise to find color solutions. Considerations include:
Functionality: Color needs to set the right mood, and it needs to work in the environment. Dispatchers, for example, need to remain calm and may prefer soothing blues and greens. That said, they may drink coffee around the clock and need a finish that hides everyday spills.
Environment: Designers can select the best finishes to complement a color palette provided by an architect, or go so far as to suggest paint and carpet colors themselves. Lighting and the prevalence of natural light affect color selections as well.
Tradition: Police tend to prefer blue, but they're not the only ones. Due to the calming effects of more natural colors, clients in many fields tend towards blues and greens. A designer can suggest colors that reinforce the mission and values of the organization.
Longevity: Command centers, dispatch centers and the like tend to be remodeled every 10 to 20 years, so timeless colors are key. Interior designers are experts at achieving spaces that are neutral but not bland, and that keep up with trends but are not too trendy.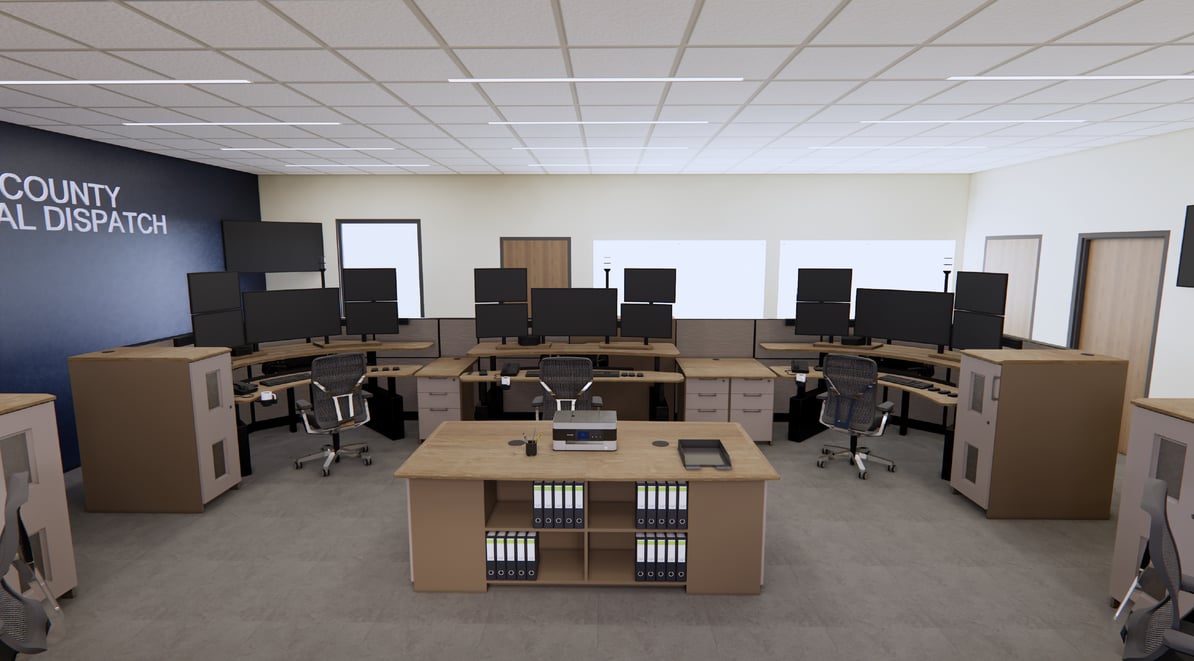 Color Palettes
With all the colors and finishes available, designers easily help clients build stylish, functional and lasting work spaces. Harmonizing the lighting, paint, carpet and furniture colors can set the mood, whether energizing, inspiring, confident or calming is required.
What's Hot: Laminate surfaces with low textures in warm colors are popular today as are beige fabrics with gray undertones.
Continuing Trends: Cohesive color palettes with neutral undertones and subtle pops of color create fresh looks that last.
Camouflage: Although cleaning is always key, dirt happens. Selecting surfaces and fabrics with slight color variations and heathering can keep your workspace looking fresh.
Custom Colors: If custom colors are needed, those finishes and fabrics undergo strict testing to ensure performance.
If you're ready for a remodel, contact Xybix and hear more about how our designers can help with everything from color to space to ADA requirements.
For more information on this topic: