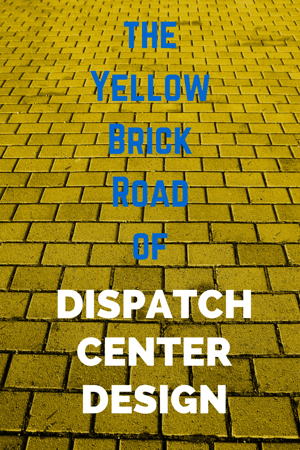 Being new at something is equally exciting and terrifying. On one hand, you're in uncharted territory and you are constantly in awe – think Dorothy in the Wizard of Oz stepping into Technicolor. You are a sponge, absorbing as much as you can to learn about the new challenge. On the other hand, you don't know what you don't know and there is an overload of information to retain.
Think back to the first couple of weeks when you started in your dispatch career. You were highly motivated and eager to learn because everything was new and interesting. Now, think back to 2 months into your training program, how did you feel then? Were you still as motivated or did a few bumps in the road get you down? What helped you get through the difficult period? How did you get through Oz?
I started working for Xybix six months ago and went through a similar cycle. It started off great, learning more about the dispatch products I had used for 13+ years and learning the process. I was previously on the customer side but now I was taking a peek and learning how it all worked. I have hit bumps in the road just like anyone else. Luckily, I had a huge amount of support from experienced Xybix team members, from the Territory Managers and Customer Service all the way up to the top. It was their help and guidance that helped me improve and got me through that rough patch.
Dorothy had Glinda to help her navigate through Oz, past the flying monkeys, and finally returning home to Auntie Em. Glinda's knowledge and experience helped keep her on the right path (pardon the pun). Similarly, Xybix's Territory Managers and Design Team are here to help guide you along your journey of dispatch center design. Our experienced team will work with you to identify your priorities and needs. Next, our experienced Designers will take that information and your ideas to help develop customized solution that will fit your needs.
We hope you take advantage of this complimentary service…let's get through Oz together!