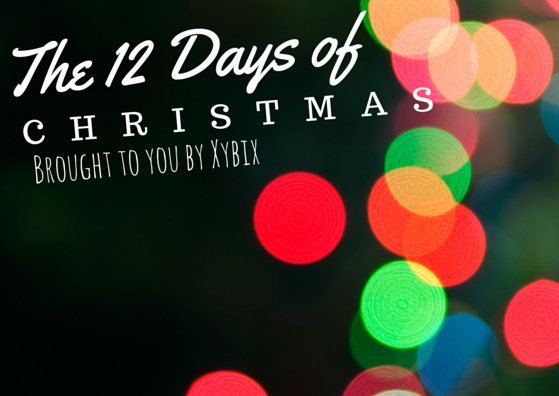 On the first day of Christmas, my Xybix Sales Rep gave to me: a complimentary design consultation! That's right, friends. If you are looking to upgrade your dispatch center, call your local sales rep, and they will come out to meet with you to collect all of the project details required to submit your project to design. There's no project too difficult for our trained team to handle. We understand that each communication center is unique in its own way, and that's why we customize our products to meet your needs.
On the second day of Christmas, my Xybix Sales Rep gave to me: a team of interior designers! Let our team of experts go to work for you. Our experienced interior designers will take your space and integrate a functional design just for you while ensuring efficiency with no wasted space. Our flexible design accommodates a wide range of configurable options for monitors, electronics equipment and other key components.
On the third day of Christmas, my Xybix Sales Rep gave to me: a professional installer! Our installers are knowledgeable and trained to offer you a hassle-free install. Their professionalism and hands-on approach will ensure that you have the best experience possible. Satisfaction guaranteed!
On the fourth day of Christmas, my Xybix Sales Rep gave to me: a customer support team! When it comes to customer service, there will be no robots here! Our friendly and helpful customer support members will be standing by to assist you with all of your needs. Although they may not be able to make sure that you get the newest HOT toy of the year for your children, they can be sure to get your new hand controls out quickly to get you back up and running. Speaking of "up and running", you should add a new Xybix treadmill to your Christmas list! They are sure to leave everyone feeling warm and cozy on the inside.
On the fifth day of Christmas, my Xybix Sales Rep gave to me: a free ride on our Ergopower height-adjustable table. Wait, what was that? Ergopower? Our innovative, patent-pending lift system offers precise range of motion with strong, durable, and light aluminum materials. Each table has a lifting capacity of 360 lbs for each surface as well as a static load capacity of 500 lbs for each surface. All of our tables are also equipped with advanced collision detection to prevent unwanted pinching or crushing. Go ahead, and take a ride on your dispatch console!
On the sixth day of Christmas, my Xybix Sales Rep gave to me: iFit Personal Ergonomic Adjustment Software. Users log-in to the network with their assigned pin, and the iFit system recognizes the worker and adjusts their dual-surface console automatically. Administrators can easily add and remove users with minimal training. This software is designed to establish individual settings according to the ANSI/HFES 100-2007 National Ergonomic Standard Guidelines. Height adjustments can be achieved with either the on-screen icon or the work surface-mounted hand controls.
On the seventh day of Christmas, my Xybix Sales Rep gave to me: a swing-out cup holder. This is basically guaranteed to save the day! Let's be honest. Who can start their day without a good cup of joe? I surely can't. My morning coffee is a must before I dive into my countless tasks. Our swing-out cup holder protects all of the electronic components on your console by keeping it off of the main desk. This keeps the IT folks from having a meltdown when you call them to say that your keyboard went swimming in your coffee! #savestheday
On the eighth day of Christmas, my Xybix Sales Rep gave to me: MyClimate individual climate control. Control your environment and experience comfort at your fingertips by using MyClimate personal climate controls. Controlling your personal space with heating and cooling can lead to a more productive work day. The 1000W forced air heater or heat pad keeps you warm at your desk on those long winter nights, and for added warmth, you can use your new cup holder for a nice warm cup of hot chocolate. Goodbye, Mr. Frost!
On the ninth day of Christmas, my Xybix Sales Rep gave to me: organized and concealed cable management. Remember those IT folks who we made happy by keeping our beverages off of the main surface of our workstations and away from the keyboards? Well, this is another brownie point for you from them. Also, who wants to spend their day tied up in unwanted rat nests of wires under the feet? The integrated cabling system for entire workstations includes consoles, panels and storage areas, and we offer desktop access through DataDock for easy access to keyboards, mice and more.
On the tenth day of Christmas, my Xybix Sales Rep gave to me: a DataDock. DataDock allows users to quickly connect and disconnect keyboards and mice without interruption to their work activities. Xybix's flip-open connection bay, DataDock, is located on the back edge of the keyboard surface. You can customize up to eight ports of USB, audio, network, and phone jacks. Score! No more dead cell phones from playing Facebook games during downtime. Is this another #savestheday?
On the eleventh day of Christmas, my Xybix Sales Rep gave to me: individual lockers with mail slots. This is the perfect place to keep your belongings while saving the world one day at a time! Don't be modest; all of us here at Xybix are aware of your superpower skills! Dispatchers make the world go round. Let our awesome interior design team customize your new lockers to fit any existing cubby.
On the twelfth day of Christmas, my Xybix Sales Rep gave to me: a standing ovation. Your extraordinary performances of day-to-day tasks must be praised and celebrated at the highest level. We want to say thank you from the bottom of our hearts for everything that you do. We know that it's not easy and that the stress you must endure is more than we can imagine, yet you still manage to move forward with a smile on your face. Having no down days, working long shifts, missing holidays/special days with loved ones comes at a price. We know the price that you pay, and we appreciate it! So, as I said before, thank you!
Xybix wishes you and yours a
Merry Christmas and a Happy New Year!
...AND Don't forget our Annual Best Decorated Comm Center Contest