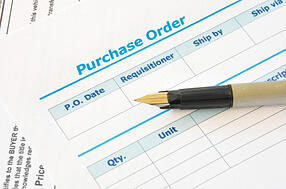 1. Your Investment
Before you invest in all new dispatch center furniture, there are a few things you should know about the company you consider purchasing from. The furniture in your operations center most definitely deserves a lot of attention. After all, it is where your staff spends about a third of their lives while fulfilling a stressful role.
Buying furniture through a reliable company that realizes this and accommodates your peoples needs is of critical importance. Chances are good, that you will be working with the same company for years. If any issues arise it can become problematic later to switch to another manufacturer due to the modular and highly customizable nature of dispatch center furniture. It is better to choose wisely in the first place rather than try to piece it all together later down the line. It saves you from having to try to cobble things together haphazardly to try to make it fit when it clearly does not.
2. Company Reputation
A good reputation is still key, perhaps even more so in this day and age where everyone is connected through social networks and reputations travel like wildfire. Ask around in your professional community and I'm sure the stories will flow on or off the record. This is a good thing though, do not be afraid to ask. It's best you know.
If another center just replaced their furniture or had a bad experience, this is a good opportunity to inquire how it went. Did they have a smooth transition? Did it impact workflow? How accommodating was the delivery and installation crew to the staffs needs? These are all things you can glean through communication with others in your field. Who knows better than someone who does this for a living, like you do?
3. Ask Questions
Questions are always a good idea. Your staff is where you should start. What do they want? What do they need to do a better job; to be more focused on what is important? Their comfort plays a big role in their job performance. They will be able to let you know what is not working for them right now and while you're overhauling dispatch center furniture this is the perfect time to make these kinds of changes.
4. What To Look For
The furniture you purchase should have all the qualities that make this job easier and safer.
Look for furniture that is sturdy and will last at least 5 to10 or more years. No one likes a wobbly desk, quality is essential and durability a must. Ask for BIFMA durability results as proof that the claims of longevity are true.
5. Do Your Homework - Investigate
Ask plenty of questions to the company you intend to purchase from. Businesses these days have strong web presences. Websites, blogs and even Facebook as well as personal reps for consultation. Don't be afraid to investigate thoroughly who you are about to do business with. After all, dispatch center furniture is expensive and you want to be sure you are dealing with a reputable company before you shell out thousands of dollars! Choose a manufacturer that is willing to meet with you to deliberate opinions and needs for your dispatch center furniture. The more questions you are able to ask, the closer you will come to the ideal set up for your dispatch center.
6. Communication is KEY
There are many things to consider, from ergonomics to performance, acoustics to quality and comfort. The right choice should be customizable and tailored specifically to your needs and the needs of your staff. The more you communicate, the easier it will be to discern what these needs are. A good dispatch furniture company will be able to accommodate your interests and work with you on a professional design that fits perfectly.