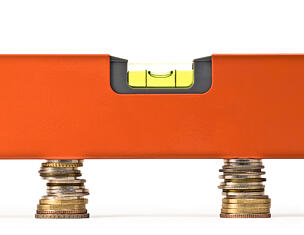 Before taking the plunge and starting a large construction or remodel project in your dispatch center or office space, there are two very important questions that you need to address: How can you tell if a furniture company is financially stable? And how do you know what their "warranty" is worth? There's one simple answer: through bid, performance and payment bonds.
These bonds are cheap insurance for an agency contemplating a remodel or new construction of their public safety facility or 911 dispatch centers. A vendor's ability to obtain these types of bonds is a key indicator of the business's financial stability. Bonding companies sell insurance to guarantee the future performance of their clients. In the case of a manufacturer, they also back up the first year of the warranty.
These insurance companies are not in the business of taking over unfinished contracts or providing warranty service, so they are experts at reviewing financial statements and determining the financial health of a business. They prefer to work with businesses that have no debt and a long history of success at their craft. Xybix Systems, Inc. is such a business. As founder and owner of Xybix, I always recommend that agencies require bid bonds and 100% payment and performance bonds as a line item on quotes to ensure that you're working with a reputable company. The agency can then choose to either require the bonds or waive that requirement.
Beware of vendors who submit cash (certified check) bid bonds. These companies are likely not bondable as bid bonds are free to a bondable company. The cost of a payment and performance bond is normally around 1 to 2 percent of the project's cost — cheap insurance if you actually require a bond, and a good (free) way to verify the bondability of the bidders if you choose to waive the requirement.
If a vendor is not bondable, you can assume their warranty probably isn't worth much either. Requiring bid, 100% payment and performance bonds on your project is simply good due diligence on the part of an agency, and can save you a lot of headaches once you've signed a contract.