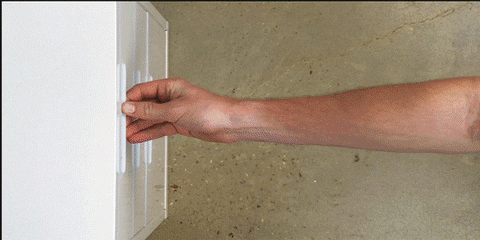 It's time to upgrade the consoles/desks in your command and control room. You've got the buy in from all the higher-ups and everyone understands the importance of ergonomic height-adjustable consoles. Now what?
You have a lot of options when it comes to choosing a supplier. Here are four non-console related things you may want to consider:
What kind of personal storage do you want?
Personal storage is probably at the top of your "must have" list. Some consoles come equipped with built-in space for cell phones and other small items, but will you have to share that space with others during your shift? If so, you should look at additional personal storage options.
Storage cabinets with lockable drawers are a great way to maximize your space and make your new control room feel like home. The drawer or file cabinet can be used for notes from previous days, training documents, snacks, or anything that you want to be accessible and within an arm's reach.

Adding wheels or casters to individual storage cabinets can ensure your personal space goes wherever you go.

Lockers are another great storage option providing a space for all your personal belongings, including the larger, bulkier items like coats and purses.
Where do all the binders and books go?
Aside from your personal items, chances are, you have a bookshelf full of binders and other necessary documents or books. When it comes to the storage of these items, it's easy to get creative. Professional interior designers can help find space in the room for custom bookshelves, lateral filing cabinets, or a two-in-one option which includes additional counter space and storage in a circular rotating resource guide.
What about the coffee maker, mini fridge, or other appliances?
You're getting ergonomic consoles which means no more caffeine, right?! Or maybe just less caffeine! Coffee makers are a staple in every control room or break room, although where to put them seems like an afterthought when it comes to planning your space. You don't want a cheap table or messy coffee area - custom built, matching cabinetry can ensure everything has its perfect place.
Do you have other tables besides your consoles/workstations?
Additional tables or conference tables are often used for potlucks, gatherings, or team collaborations. These tables might also be needed for additional resources during outages. Not only should these tables match the rest of the room, but they should also be height adjustable.
When making the decision on your next furniture vendor, start by taking an inventory of what you currently have and then add on additional things you want your wish list. Chances are, you're not looking for mismatched furniture and a space that looks thrown together. A cohesive look, with matching counter tops and finishes will give your room a completed look.