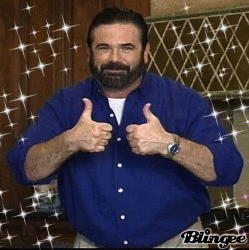 It is that time of the year where the 911 community makes their annual pilgrimage to the APCO conference. Some of you are going to take classes, others go for fun, but many of you go because you want to do some shopping in the exhibit hall. More specifically, we know some of you are looking for new dispatch furniture consoles.
The exhibit hall can feel like hours and hours of listening to Billy Mays's OxiClean pitch on every product. I have been on both sides of the booth. Being "that sales dude" and "being a prospect", I understand just trying to learn a product, what I like and what will work best for my needs. I've found that the best way you can be prepared to handle the semi-dreaded sales pitch and vendor hall, is to have a bit of background knowledge and some questions ready to go.
So, if you're in the market to "kick the tires" here's what you should know:
There has been big changes in dispatch furniture world.
First, computer monitors are getting larger. A few years ago a big screen was 24" wide, now we are seeing dispatch consoles with 42" screens. This is because newer software has allowed for multiple windows to be open at once. Dispatchers are also used to quickly opening and closing apps as they work. They can switch between 911 and go to a full 42" screen of a map and back to the phone with a few clicks. Easy-peasy!
Check with the dispatch console vendor and see how their product would handle large monitors. Will they be able to hold them 5 years from now?
Second computers are getting smaller. (Finally!) This is still a slow march due to the big gorillas like Motorola who buy a lot of the exact same specified computer so it is consistent from year to year. This is a smart move by them, but the need for the traditional "mid-towers" is not needed anymore. Small form factor computers are starting to make their way into the 911 market. They are making a huge change to the furniture manufacturers on how we design our consoles.
Ask, what can happen if your center switches to the smaller form factor computers, what will the consoles look like? Where can these be stored for easy access and still be clean out of the way.
Ask, if the vendor has compatibility with the Motorola package. As Motorola buys up every company in this industry they will have the full suite to provide you with CAD, radio, 911, mapping, etc. They will get all of this into one computer! Personally, I think this will be great. So much room is given to each computer whether it is under your feet, off to the side or on the back of the station. Dispatch consoles have grown too big over the past few years. Now is a prefect opportunity to shrink them back down to a reasonable size.
Reducing the clutter on your console. KVM switches are getting much better. Xybix has teamed up with a company which has a KVM switch which does not require software to
reside on your computers. It makes it easy to get down to just one keyboard and one mouse. This is another huge change to the design and size of the dispatch consoles.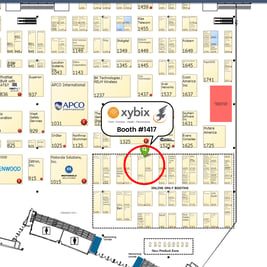 It is amazing how technology pushes changes to dispatch console furniture. Over my 20 years of working in the industry I've seen lots of changes. The changes are always for the better and all
of the ones I mentioned above are
best for the dispatcher, the technicians, and management.
Enjoy looking at what Xybix has to offer and stop by our booth #1417 and
ask us about the future of dispatch consoles.

See you in Vegas!