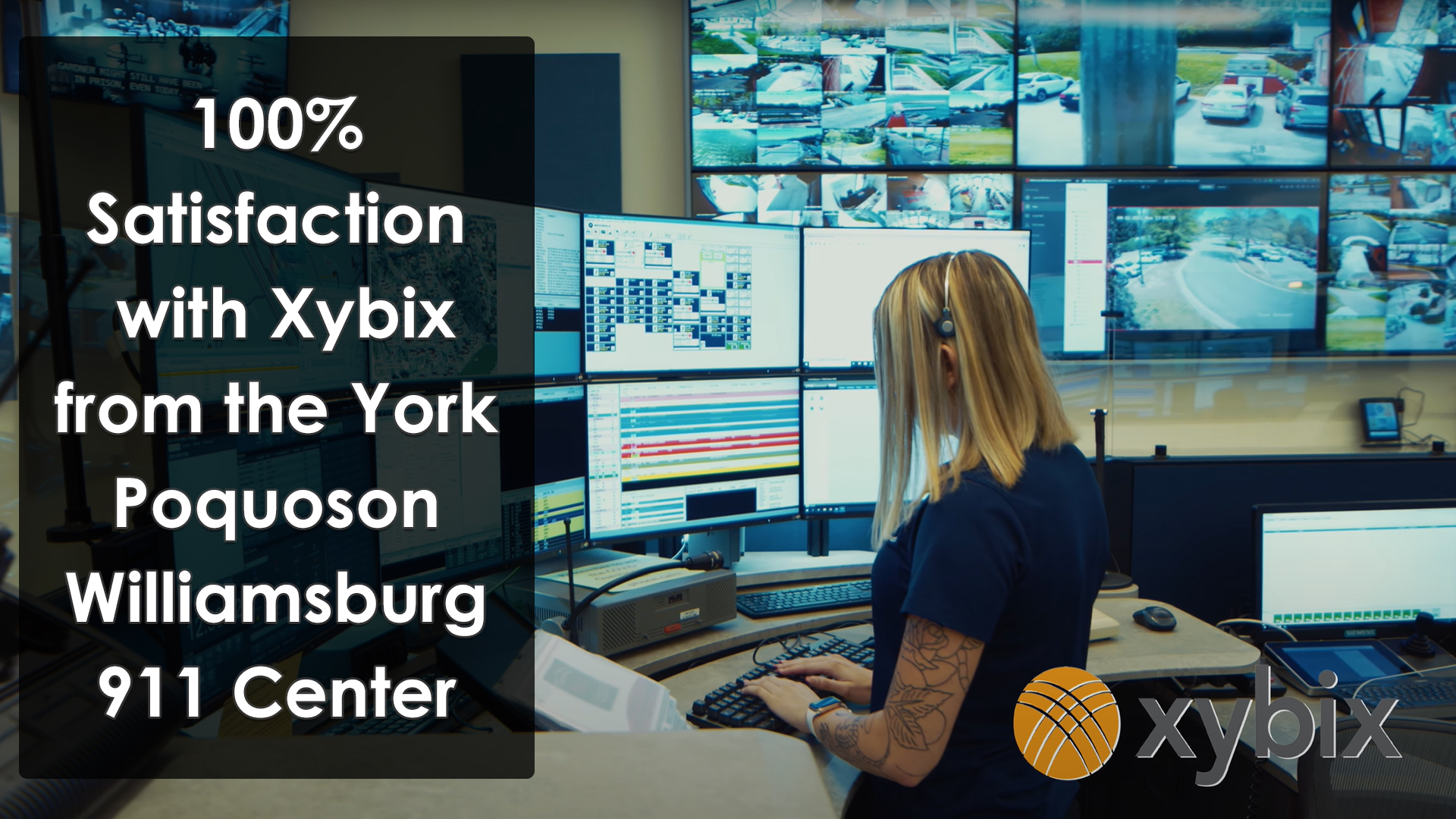 Join Maria Teruel, Mid-Atlantic Territory Manager, as she walks us through the solution Xybix devised for the York Poquoson Williamsburg 911 Center.
During the refresh project, the center was looking to provide social distancing, more usable counter space, a CPU storage solution and various shapes of consoles, including a long, straight console that accommodates two people during training. Was Xybix successful in meeting the center's needs? Just ask the dispatchers.
Management prioritized quality furniture and a smooth live cutover as well. Terry Hall, the Director of the York Poquoson Williamsburg 911 Center, has at least 7 dispatch center remodels under his belt.
To select the consoles, they took field trips to recent Xybix installations and were very impressed with the setup and quality. His experience along with the expertise of various vendors such as Xybix eased the center's live cutover to new dispatch furniture plus new Motorola systems, alarms, keyfobs and intercom.

Terry credits the ability to serve the customers needs for a live cutover to the constant communication. In particular, he appreciated the diligence of the Xybix designers and Vice President of Field Operations Kelley Smith, who had previously worked in a communications center. "When he came in, he understood what we were doing. He understood the urgency," says Terry, in contrast to other vendors that needed more explanation and guidance. With detailed plans in place and vendors at the ready, Terry describes the live cutover as "pushing over the first domino and you pass the point of no return."

York Poquoson Williamsburg 911 Center handles 100,000 calls per year from the county of York and the cities of Poquoson and Williamsburg in Virginia. The center also manages the regional radio system for York, James City and Gloucester counties.