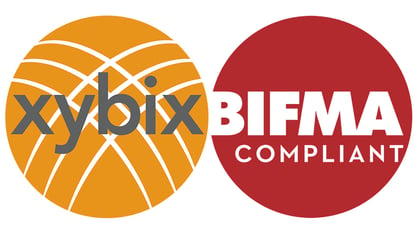 Reliability is key to healthcare imaging desks. The legs must not fail to provide the sit-to-stand flexibility that keeps operators alert and comfortable. And the desks need to bear the weight of multiple heavy and inexpensive monitors without danger of sagging or tipping. But how do you know if a furniture manufacturer offers products that are safe and long lasting? One simple way is by seeking out the BIFMA stamp of approval. Read on for a quick overview of this important standard and why it matters.
What Is BIFMA?
First, let's walk through a brief introduction of the Business and Institutional Furniture Manufacturers Association (BIFMA), a trade association for furniture manufacturers. This organization is accredited by the American National Standards Institute (ANSI), with whom they develop safety and performance standards. BIFMA standards are voluntary guidelines that manufacturers can follow to ensure their products will be safe and reliable for years to come. These standards encompass a wide variety of topics — from storage and desks to VOCs and sustainability. By selecting products from a BIFMA manufacturer, you are purchasing furniture that has been evaluated and physically tested to ensure its safety and quality.
What Does BIFMA Testing Entail?
To become BIFMA compliant, a manufacturer must submit their products to an accredited 3rd party testing lab, where the items are subjected to a series of tests outlined in the standards for that product. These test requirements are highly descriptive, including everything from setup to procedure and acceptance levels. Following the tests, the lab sends the results back to the manufacturer, which can then make any necessary design changes (if the products fail) or report the products as conforming to BIFMA standards (if they pass). These reports layout which tests were performed and whether the product passed or failed. The tests are reported by section. For example ANSI/BIFMA X5.5-2014-5.4 is section 5.4 of the X5.5-2014 standard, which tests the concentrated proof load on desk and table products.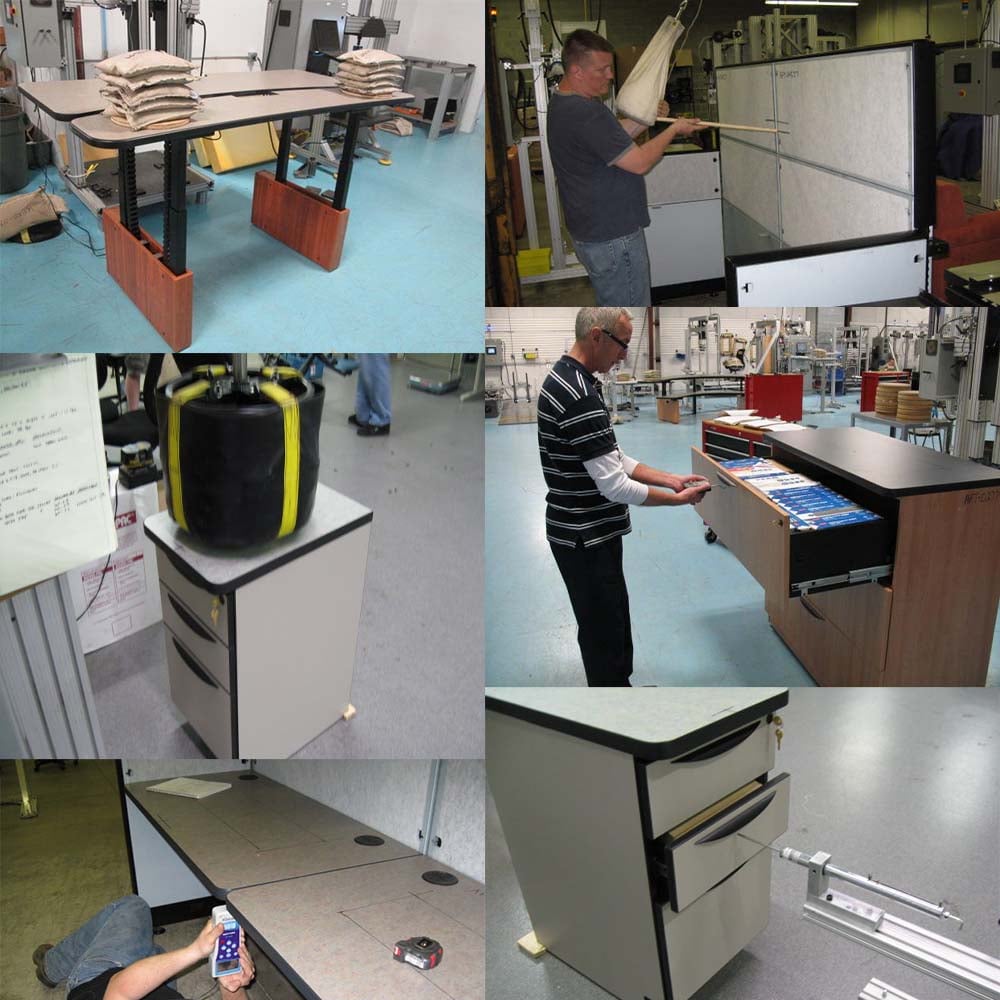 A look at some of the many BIFMA-related tests Xybix furniture goes through for certification
The Xybix Standard
At Xybix, we test our products to their respective BIFMA standards to ensure optimal performance in demanding, 24/7 dispatch, control center and healthcare work environments. A few examples of the multitude of tests performed on Xybix's adjustable tables include:
Force stability test

Distributed functional test load

Leg strength test

Work surface vertical adjustment test
Our cabinets are also tested to the relevant ANSI/BIFMA standards. Some of the tests performed on these products include:
Racking resistance test

Storage unit drop test

Force test for door locks

Cycle test for extendible elements
Xybix is happy to provide test results for any of our BIFMA-compliant products.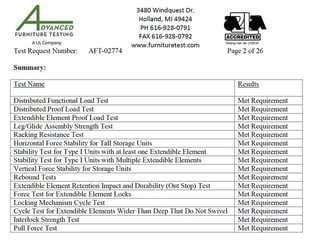 At Xybix, we strive to provide our customers with the most innovative, reliable and functional equipment available. Having products that comply with BIFMA standards allows us to back up that claim with real results.
Healthcare imaging desks tend to be in use for 10-20 years, so be sure the desks you purchase are made to last. Good indicators of quality and reliability are the length of the warranty and compliance with ANSI standards as tested at a non-biased BIFMA testing agency.
If you would like to learn more about Xybix and various ergonomic standards, you can use our Search and Learning Center to discover more. As always, feel free to contact us directly, too!