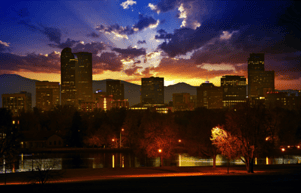 I grew up just south of Denver and have spent a lot of time in the city. Denver is a great host city for NENA 2015, as it's easy to find great restaurants, bars, and entertainment within walking distance of the Colorado Convention Center. If you can pull some extra time off, it would be well worth the sightseeing to head into the mountains.
Like all good 911 dispatchers, finding a good restaurant is half of the fun for me when traveling. Although, I like all of the review sites like Yelp, I've found that you have to go out on your own sometimes and talk to the locals to really find the best places to eat.
That being said, here's where you'll be sure to find some tasty food near the convention center:
Us Coloradans love our beer, so you'll be able to find tons of local breweries around the Denver area. If you have a car, or if you use Uber (even better if you'll be drinking), here are some great places to hit while you're in town:
If you're looking for something familiar, you'll find Fado Irish Pub, Old Chicago, and The Cheesecake Factory, so you really can't go wrong.
There is lots of fun stuff for all of the dispatchers to do when they get away from the office for a bit, and if you stop by Xybix at our booth #707, we can help point you in the right direction!
Or if you have time, come see Xybix's dispatch furniture manufactuing facility in beautiful Littleton, CO for a personal guided tour and delicious food, by American Grind food truck! YUM!
See you in Denver at NENA!