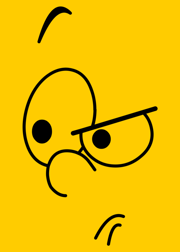 If you are in the public safety industry and are familiar with Xybix, you may have noticed a few articles, emails and blogs from Xybix about imaging desks. Are you scratching your head and wondering what that is all about…? I realize most of associate Xybix as only selling height adjustable furniture to 911 dispatch, security and utility agencies. But, in fact, there are several other industries in which the ergonomic sit to stand furniture we provide can be beneficial.
So what the heck is am imaging desk? Well, an imaging desk is used by radiologists and doctors to read "images" (CAT scan, MRI, X-Ray). The next logical question is are the radiologists and doctors that use these imaging desks all that different from a 911 dispatcher?' To help you understand the similarities between the two industries, here's the side by side.
Relatable workplace concerns:
Ergonomics and health
Shared workstations and germs
Long hours and shifts
Lighting, acoustics and personal climate
Relatable workplace challenges:
Evolving technology and equipment changes
Accommodating various monitors and sizes
Multiple CPU's and masses of cables
Planning/designing room upgrades
Space maximization and constraints
As you can see there are several areas of correlation between these two industries that you may not have originally suspected. Either way, providing a durable, ergonomic, sit to stand workstation able to withstand the rigors of high intensity usage requires a manufacturer who understands your needs. Ask questions and be specific with your requests. Addressing your concerns and understanding your industry challenges should be a top priority for whichever company you choose for your purchasing needs.