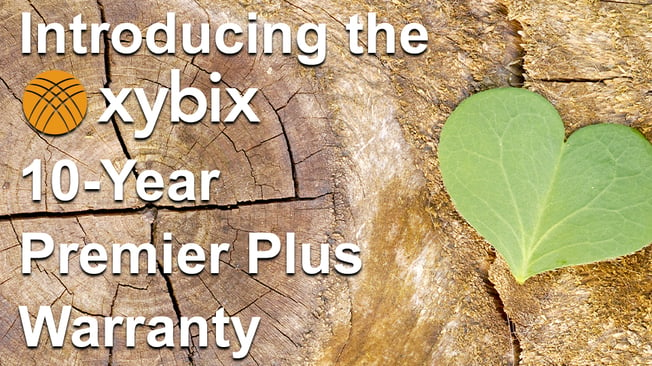 As an expression of confidence in the quality of our products, Xybix is upgrading our warranty to provide the best and most transparent protection in the industry. We now offer lifetime coverage on our manufacturing plus 10 years on everything else, all backed by our premier service. As always, our goal is to ensure that your mission-critical dispatch, command & control and healthcare workstations are at the ready at all times.
It's Personal for Us
Our family started this business nearly 30 years ago with a passion for designing and manufacturing height-adjustable tables that improve health and productivity. We pride ourselves on our existing quality and service, but we also take great pride in our innovative spirit. My dad David, my brother Barry and I—plus all our great designers, engineers, craftspeople, salespeople and everyone else at Xybix—are continually looking for ways to do things better.
That innovative spirit extends to our business practices, including our warranty. We took a close look at what we're doing and—most importantly—what our customers need and tweaked our warranty accordingly.
How Our Warranty Works
The new 10-Year Premier Plus Warranty, which applies to all products purchased from the 2021 price list and going forward, reflects the trust we have in our top-quality engineering, materials, craftsmanship and suppliers. Here's an overview:
Lifetime: If we built it, we guarantee it for as long as you own it. If something goes wrong, we cover the labor, parts and shipping to make it right for 10 years, and we cover parts for life. This includes the frame, desktop, edging, RollerVision™ monitor management system, privacy panels and cabinets.


10 Years: If we supplied it, we guarantee it. If something goes wrong, we cover the labor, parts and shipping to make it right for 10 years. This includes climate controls, lighting, lift motors and power supplies.
For a simple and complete explanation of our premier service, review our complete warranty document.
Personal Service
As a family business, we've always put a premium on personal service. With one call to our service department, you will instantly reach a helpful person 24/7/365 to troubleshoot and track issues to resolution. Our friendly technicians are committed to minimizing downtown with efficient repairs.
I'm excited about this new warranty. I encourage you to review our warranty document and allow us to answer any questions you may have about it.