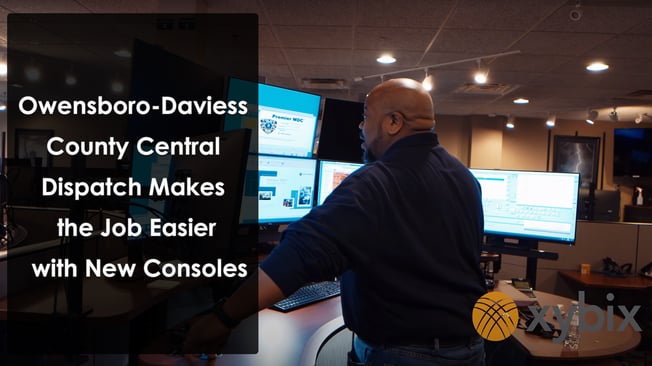 "They're better than anything we've had before," enthuses Angel, a 20-year-veteran of the Owensboro-Daviess County Central Dispatch center. Angel cited the ability to raise and lower the desk—to stand or sit as you like—without stopping work as a bonus along with the very large workspace, cable management and personal heating/cooling.
Amy, a dispatcher at the center for 24 years, believes a comfortable work setting helps you do your job better.
A new employee, Norman, agrees that the sit-to-stand consoles make the dispatch job a little easier, especially because he is "an antsy person" who prefers to stand and pace while working. In fact, Norman would recommend Xybix to anyone who works in any office.

The Central Dispatch Center services Owensboro-Daviess County, Kentucky, with ten 911 lines staffed by highly qualified and dedicated staff.