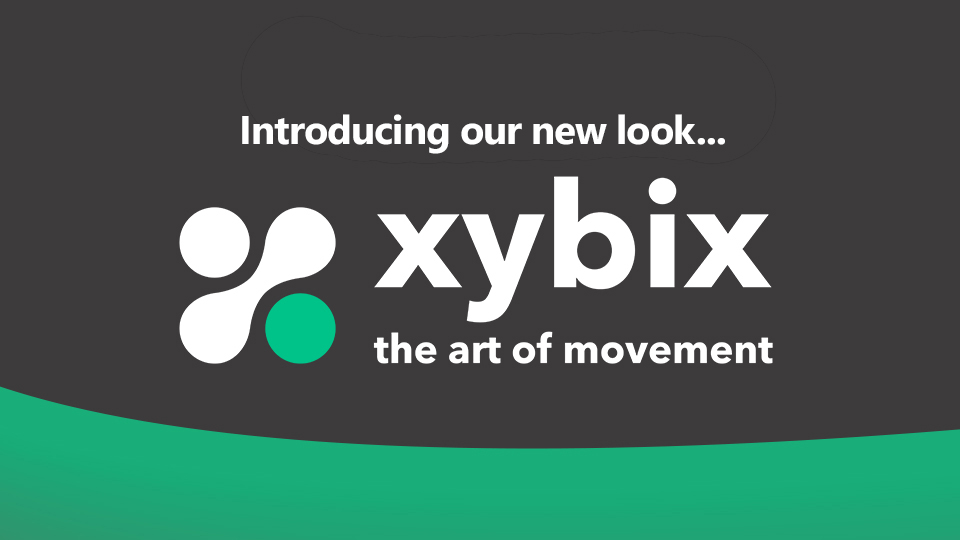 June 2021 marks the 30th year in business here at Xybix. The Carson family founded Xybix with the goal of enhancing the health and productivity of our valuable dispatch, command & control and healthcare workers with our ergonomic consoles. We're proud to say that we're continually meeting that goal while moving the goalposts to provide even better products to our customers. And we're also proud that we've been able to provide so many stable jobs through the design, engineering and manufacturing of our high-quality, made-in-the USA products.
The industries, products and customers Xybix serves are evolving, and we must change, adapt and grow to maintain leadership in our chosen markets. Our new logo and tagline reflect this next phase of company growth and success. What is not changing is our values. Xybix will continue to innovate and serve our customers beyond their expectations while working as one and ensuring work/life balance for our people.
The Rebirth of the Roaring '20s
With the Covid-19 pandemic nearly behind us, 2021 is a year of rebirth for much of our economy and many of our lives. The old ways of doing things—from how we communicate to how, where and when we work—will be changed forever. A new level of interconnection between customers, vendor partners, employees and our families creates demand for quicker responses, increased online access and improved self-service options. Our ever-deeper connections in the digital world have created new efficiencies, but they also bring a need to purposefully disconnect. After too many sedentary hours on screens, we all need better self-care as well. Thanks to our combination of expert ergonomic design and innovative technologies, Xybix is uniquely positioned to respond to these changes in how people live and work.
On the Horizon for Xybix
Here at Xybix, we're entering a new phase of life with exciting innovations in our products, manufacturing, design and marketing.
Products: New market-changing products in the pipeline will reflect our move into a simpler, more connected future.
Data: Customers will benefit from the usage and ergonomic health data they demand from products today.
Design: Design changes will provide more intuitive access to new and existing features.
Sustainability: New product designs will reduce raw material usage, weight and shipping costs for more efficient use of our natural resources and faster installation times.
Experience: The design team is now creating industry-leading renderings and fly-throughs in addition to testing next-gen customer experiences that help our customers live the product virtually before ordering.
Engagement: Thanks to a marketing reboot, we're engaging with customers when and where they want through relevant social media posts, educational product videos and a dynamic web presence.
People: Our salespeople know how to care for those who serve others.
The New Logo Says It All
Our new logo, colors and tagline are here to launch us into this new future. In developing the logo, we worked closely with the graphic designer to ensure a look and feel that celebrates the many accomplishments that have gotten us here, reinforces our values and shares our vision for future growth.
A Composition that Echoes the Past
The overall X composition and the dark gray Y shape provide continuity with the old logo, honoring our legacy and communicating that our values are in firmly in place. The dots in the new logo dots share our focus on the people that make it all happen:
The four dots represent our people connecting with other team members, customers and partners.
The two connected dots represent the value Xybix places on connecting, collaborating and working as one.
An overhead look at the logo shows two customers at a workstation, making our customers central to the X composition. Note the generous space for customers to move and stretch.
When viewed as a workstation, the connected dots also represent the Xybix value of serving others (customers).
The smooth lines and round shapes create a playful, fluid look to reinforce the Xybix value of enjoy life.
The more defined shapes bring modernism to the logo, reflecting the Xybix value of innovation.

A second look at the logo reveals the profile of a person at a monitor, a nod to the Xybix value of exceeding expectations through surprising inventions such as RollerVision and MojoDome.
A Fresh New Color
Colors naturally elicit a mood and feelings. The prominence of dark gray indicates strength and durability while our new accent color, a minty green, represents health, growth and the future.
A Tagline that Explains the "Why"
The new tagline for Xybix, "The Art of Movement," brings the reason we exist to the forefront. The art is in creating furniture that moves—our specialty—and designing rooms that help our customers perform better. The movement reflects our original desire to manufacture the best ergonomic furniture in the nation and our desire to continue moving and changing to best serve our customers. Our workstations allow customers to sit, stand, stretch out, pace and basically just move more and be healthier.
As we embrace the changes of 2021 and beyond, we commit to remaining true to our roots and values as we face the future with a new look and innovative new products.