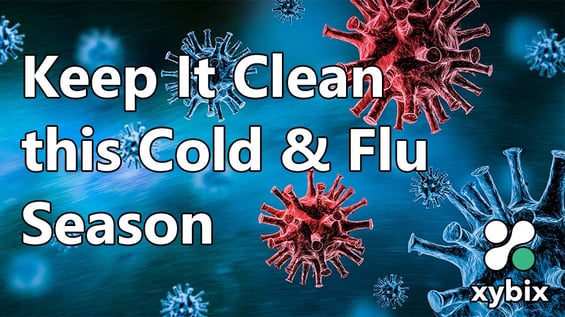 During this long Covid adventure, we're finally coming to a consensus on one thing: The virus very rarely spreads through surface contact. But do you know what does thrive on surfaces—especially hard surfaces—for hours? Cold and flu viruses. Experts aren't sure how our Covid habits will impact this year's cold and flu season. But I'm sure that I don't want a cold or the flu or Covid. So I looked back through the Xybix blog archives for tips on staying healthy at this time of year.
While arming myself with all this info, I stumbled upon a great reminder that there is no magic wand for preventing colds, flus and Covid. One of the Xybix owners researched ultraviolet light (UVC) sanitizing wands and offers some sound advice here: Know These 3 Things Before You Touch That Sanitizing Wand.
Here's to a healthy fall and winter for all of us!