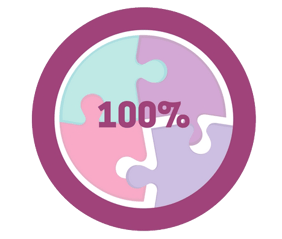 You're right in the middle of shopping for new dispatch furniture, and you realize that you don't know what to do about all the ancillary storage and furniture in the room. You can't just keep the old steel HON file cabinets when they are ugly and do not match anything. So how do you complete your room after shopping for dispatch furniture?
Assess Your Current Situation
Look around and find out what furniture you have in the room. Most Comm Centers have a collection of side tables, file cabinets, storage for backup radios, and coffee tables. Look at these items and ask yourself, "what you can do better?" How can you clean this up and make it look improved? Now ask your team the same questions, and see what ideas you can come up with.
Declutter the Space
You'll most likely find that there are many pieces of furniture laying around that have not been used in years, and if they are just sitting there collecting dust. Time to decide if anything is worth saving. Most likely, you'll quickly realize that a lot of that stuff can go in the dumpster. Perfect time to clean up and organize your center!
Let Your Salesperson Help You With the Planning Stage
Now that you've gotten rid of all of the clutter, have your dispatch console salesperson come over and look at the vacant spaces with you. They should be able to take your ideas and turn them into a computer image so that you can better visualize what would work best both practically and aesthetically for your space. Talk with your salesperson about what you want to improve and start throwing out ideas. Be sure to ask plenty of questions to narrow down the logistics, such as whether or not power can be added or if they can make something taller or smaller. In other words, put the salesperson to work, and take advantage of their expertise.
Talk Details and Customization
Most console furniture companies build their own cabinets and conference tables, but not all of them do. Be sure to ask if the company builds their own products, and if they don't, ask them who builds the product and how the warranty will be covered. Next, if they do build the furniture, ask if they can customize it to suit your needs. You may not need customization, but it does not hurt to consider it.
You may also want to see if the furniture can match the fit and finish your consoles. This is quite important when trying to make the environment look right, as you don't want to have old, black steel file cabinets with sexy new woodgrains in the dispatch consoles.
Additionally, ask the salesperson about what kind of furniture choices they offer. There are tons of options to consider, such as:
Conference tables

Lockers

Side tables

Power ports

Storage cabinets

Overhead flipper doors

Overhead shelves

Mobile tables

Rotating resource guides

Mobile pedestals
Closing
If you're hoping to get the most satisfactory experience out of completing your new and improved Comm Center, ask your salesperson what they can do for you, as well as what specific products will work best for you. Most of us are here to help, and at the end of the day, all we want is for your room to look just right.