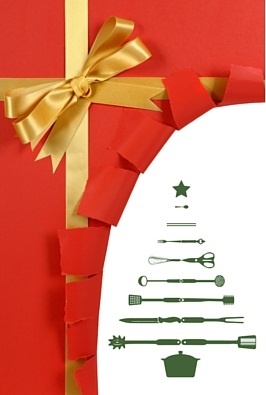 As a child, like most, my favorite Holiday was Christmas! I always looked forward to running into my parent's room Christmas morning to let them know that Santa had arrived. At times, we woke them up so early that my Mom and Dad would tell my sister and I to go back to bed. I guess 3 am was a little early for them. And yes, I do remember sitting in bed from 3 to 7 am wide awake in anticipation and those four hours literally felt like eternity!
As I became an adult and had children of my own, my two boys followed in the same footsteps. I remember just getting to bed when I heard that knock and those little tiny voices giddy with excitement! However, now that my children became adults, there's something missing...that Christmas morning excitement. I guess this will return someday when my kids have children of their own. However, right now at the age of 22 and 19, I'm okay if they hold off for a while.
So is Christmas still my favorite Holiday of the year? You bet it is! While I can hold off on the grandchildren and the early mornings for a couple of years, I still look forward to two other important things as we approach the Holidays, family and food. I know most of you reading this might agree with me, around the Holidays, family and food run a marathon "side by side" to the finish line. Most of us have Turkey, Prime Rib, or another family favorite dish on Christmas Day.
I wanted to share a dish that I know your family and your co-workers will enjoy. I have brought this favorite into my own Comm Center on more than one occasion and it is always a hit! Especially during the colder months and Holidays. Here is my White Chili recipe for you to enjoy.
"WHITE CHILI"
6 cups of chicken broth (4-5 cans chicken broth)
1 can of cream of chicken soup
1 chopped white onion
2 cloves of garlic chopped (you can use a garlic press)
2 cans green chilies "chopped"
3 cans of northern white beans
1 tbsp oregano
1 tsp red pepper flakes
1/2 tsp salt
1/2 tsp pepper
4 cups of cooked and shredded chicken
1/2 lb Monterrey Jack cheese
Combine and simmer soup, broth, onion, garlic, chilies, beans and spices for 1 hour.
Add shredded chicken
Cook for 15 minutes
Add 1/2 lb of Monterrey Jack grated cheese
Cook until melted
* Serve with more grated cheese on top and 1 tbsp of sour cream on top if desired. Serve with butter and bread
Happy Holidays from the West Coast in California!