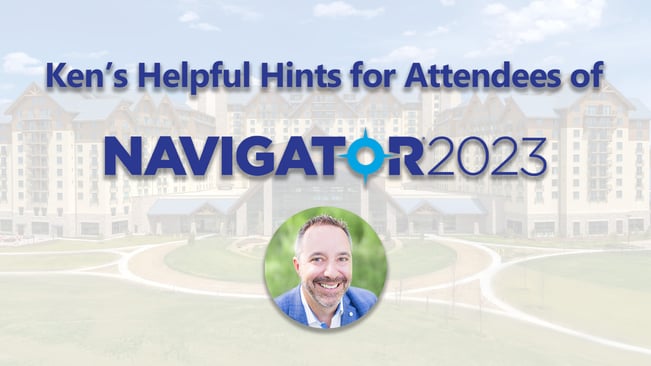 If you are in town for the 2023 Navigator conference and want to explore the Denver area, here are some quick tips and suggestions
First things first, when you're leaving the airport, be sure you look for our bizarre "Blucifer" statue. It's a demonic-looking blue horse. Fun fact, it even made it onto some local PBR cans. https://www.uncovercolorado.com/blucifer-blue-mustang-statue-denver-airport/
If you are using Uber/Lyft
Visit "RiNo," which is what we call the River North part of Denver. RiNO is a fun spot with lots of art, paintings on the buildings, and tons of fun bars and restaurants. Denver is known for beer, and there are roughly a dozen breweries, beer-centric bars, and even a cidery in RiNo. It's a fun area to visit, day or night, and is only about a 20-minute ride from the Gaylord. https://www.denver.org/neighborhoods/rino-river-north-art-district/
Local's Tip: Avoid the 16th Street Mall. Some of you may have enjoyed it in prior years, but it's not the same as it was even 3-4 years ago. Lots of stores and restaurants have closed and it has become a hub for crime. If you want to see downtown Denver, I suggest sticking to the areas around Union Station, the areas around Coors Field, and RiNo.
For those of you who are feeling adventurous, a unique bar/restaurant worth checking out is Ophelia's. It used to be a brothel and peep show. It has since been cleaned up, but the memorabilia on the walls is still a bit racy. I can't vouch for the food, but it's a fun place to check out. https://opheliasdenver.com/

My next recommendation is the Denver Milk Market. It's a hip food hall a few blocks from Union Station. This is Colorado, so everything will be farm-to-market. The Milk Market's stalls and restaurants are run by one of Denver's best known chefs, Frank Bonnano. If you have time, check out the Sunday drag bingo brunch. It's a hoot. Local's Tip: They built-in a 22% "happy people fee." This is what my generation calls a tip. This ensures that the employees are covered and you don't need to think about it. https://www.denvermilkmarket.com/
Confluence Park is another favorite destination in that same area. You can watch kayakers practice in the rapids and enjoy the Colorado sun. https://www.uncovercolorado.com/public-parks/confluence-park-denver/
For a terrific meal and a chance to experience Denver's history, look no further than the Buckhorn Exchange. It was established in 1893 and is the oldest restaurant in Denver. It has an amazing interior and a great menu. Local's Tip: Make reservations ASAP as the Buckhorn is a popular spot for tourists. If you don't know what Rocky Mountain Oysters are, I probably wouldn't order them. https://www.buckhorn.com/
If you have a car:
Looking to experience a taste of the mountains without leaving the Denver metro area? I suggest heading to Golden. It's roughly 20 minutes west of downtown Denver. Don't worry, Denver is easy to navigate. Just remember that the mountains are always west. Golden has a relaxed western vibe and is home to the largest brewery in the world, Coors. I highly recommend their tour…which conveniently ends in their tasting room. Golden is much more than Coors, so check out this link and don't be surprised if you end up spending all day there. Local's Tip: My favorite restaurants are Woody's Wood Fired Pizza and the Golden Mill. https://www.colorado.com/cities-and-towns/golden
While in Golden, I also highly recommend taking the Lariat Loop if you have time. The Lariat Loop is a "best of" scenic drive through the mountains near Denver. The drive begins in Golden, works its way up into Evergreen, heads down to Red Rocks Amphitheater, and finally back to Golden. It takes roughly 2 hours in total. Expect to see buffalo, elk, snow, mountains, a great view of Denver, and much more. https://www.colorado.com/byways/lariat-loop
Finally, be sure to stop by the Xybix booth (#415)! You can test-drive our latest dispatch furniture and you can even sign up for a free tour of our factory on Wednesday morning. Plus, I can fill you in on more ideas to maximize your time in Denver.
Have fun!