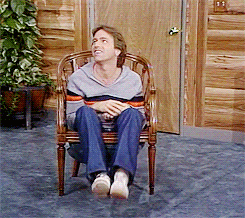 Working as a 911 dispatcher can be stressful. The long hours with little to no breaks can be a lot for the body to handle. One of the best assets to help fight fatigue, back pain and low productivity is heavy-duty, 24/7 seating.
One of our chair partners, Concept Seating, writes:
What is a 24/7 Chair?
"Like the name suggests, a 24/7 chair is made for round-the-clock use. To provide the highest levels of durability and resilience, this chair has been specifically designed for extensive periods of sitting, meaning it holds up longer and better for those using it. Whether the worker is monitoring casino security or answering 9-1-1 calls, a 24-hour chair provides the long-lasting support needed throughout an extended shift." -Joel Vento, Vice President
There are many options available when it comes to chairs and seating options, but which one is best for your communication center? Here's a link to the Concept Seating Q & A page that can answer some of those specific questions.
When it comes to choosing a 24/7 chair for your 911 dispatch center not all chairs are created equal. As each dispatcher is unique, each chair is unique in the features it offers to accommodate each individual user.

The story "Goldilocks and the Three Bears"
Let's begin our story in a communication center that has three chairs.
Chair 1, is a high back chair. It's comfortable but Goldilocks is rather short and this chair is just too big for her.
Chair 2, is a low back chair. Goldilocks likes this chair, it's great for her short legs. She can actually touch the ground now. The ergonomics with this chair is great!
Chair 3, is a fully loaded ergonomic chair that feels like a cloud when she sits down. The functionality of this chair makes her want to squeal. Goldilocks loves this chair but she's not sure it'll work with her budget.
Why should you choose the best chair for you?
A Dispatchers chair will be one of the pieces of equipment that will get the most use in the communication center. It's a valuable and relevant piece of equipment that shouldn't be overlooked. Just like Goldilocks had her preference in which chair felt most comfortable for her, your dispatchers may have different opinions on which chair is best for them.
Finding ways to boost productivity and dispatcher health is a common goal for any dispatch agency or communication center. Having a proper ergonomic 24/7 chair can help keep physical aches and pains at a minimum and improve everyday work life. So while the search for a 24/7 chair that suits your needs might not seem like a big deal, it can make all the difference.