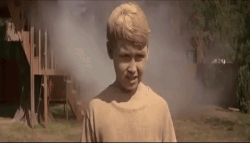 Growing up in the '70s, "Dust in the Wind" by Kansas became one of my favorite songs of all time. Now that I have a house and teenagers, I don't like actual dust at all. It seems to come from everywhere, and I know this is even more true in your 911 Comm Center. With 24/7 staffing and the constant action in the room, there is a ton of dust. So, how do you get rid of it?
Removing Dust From Carpet vs. Solid Flooring
It seems like there is an easy answer when researching dust-removal on the internet. Carpet traps the most dust and makes it exceptionally hard to find. Let's just say, it is a good thing if you vacuum your carpet regularly. With carpet, the dust stays in it until it is vacuumed. The short carpet that is in most 911 Comm Centers does not fray and won't add to the dust levels. The big benefit of this type of carpet is that it works the best with the raised flooring. You can buy carpet tiles and lay them over the floor tiles. They are easy to pull up when you need access to the cabling under the floor.
Solid flooring makes it easy to find the dust and sweep it up, but this type of flooring also increases the chance of the dust getting kicked up, resulting in it floating around the room. However, you can clean it without using a noisy vacuum in a short amount of time. The problem with solid flooring comes down to the raised floor. You cannot just take out carpet tiles and replace them with something smooth. Generally, you would need to get a new raised floor like this laminated one. The tile and the laminate are one piece. The disadvantage of this floor is that it creates loud noise when people in dress shoes walk on it.
Removing Dust From Panel Fabric vs. Solid Surfaces (Steel, Melamine, Etc.)
The console panels that are covered in fabric are much like the carpet in that they will hold the dust in and keep the air cleaner. They do need to be cleaned regularly. You can do this by wiping them down with a damp cloth, vacuuming over them, or giving them a deep steam cleaning. Look for fabric tiles that can be removed and taken to another room to be cleaned. This is much easier than cleaning them in the center.
A solid surface, usually made of either steel (sheet metal) or melamine, is like the flooring and should be easy to wipe down. The sheet metal is covered with powder coating, which leaves some texture on the panel. A melamine surface is smooth and less likely to hold dust. Either system needs to be cleaned regularly just like carpet and fabric.
Minimizing Dust Buildup
Much like taxes and death, you cannot escape dust. Here's how you can minimize its buildup:
Dust regularly

. I use

this Swiffer duster product

at tradeshows, and it does a great job. It gives you reach, grabs everything, and is easy to use.

Wipe down dusty areas with one of

these dryer sheets

.

They are heat-activated, so hold them in your hand for a few seconds. We even used to wipe our cat down with these. These cut down on the static that builds up over time. Dust likes the electrical charge and clings to it, leaving you with a clean area.

Get a great vacuum and use it regularly.

A canister vacuum should work best. With all of the useful attachments, you can clean just about everything in the center. Clean the console, the panels, and the carpet; just go to town on it.

Avoid consoles with lots of cracks and crevasses.

The worst offender I see out there right now is a slatwall to hold monitors. This amounts to rows and rows of dust-collecting troughs, which are hard to reach and even more difficult to get clean.

Look for smooth surfaces without seams that transition to rubber edging.

Basically, look for anything that will be easy to wipe down, and make sure the duster won't snag on edges of any sort.
Dust-Free Living
The hardest part of getting rid of dust is just taking the time to clean. Set a time once a week for a wipe down, and set a time once a month for a more thorough cleaning. Pick non-busy times to vacuum, and assign that to a champion cleaner in your Comm Center. You & your team just needs to own it, be consistent, and get it done.