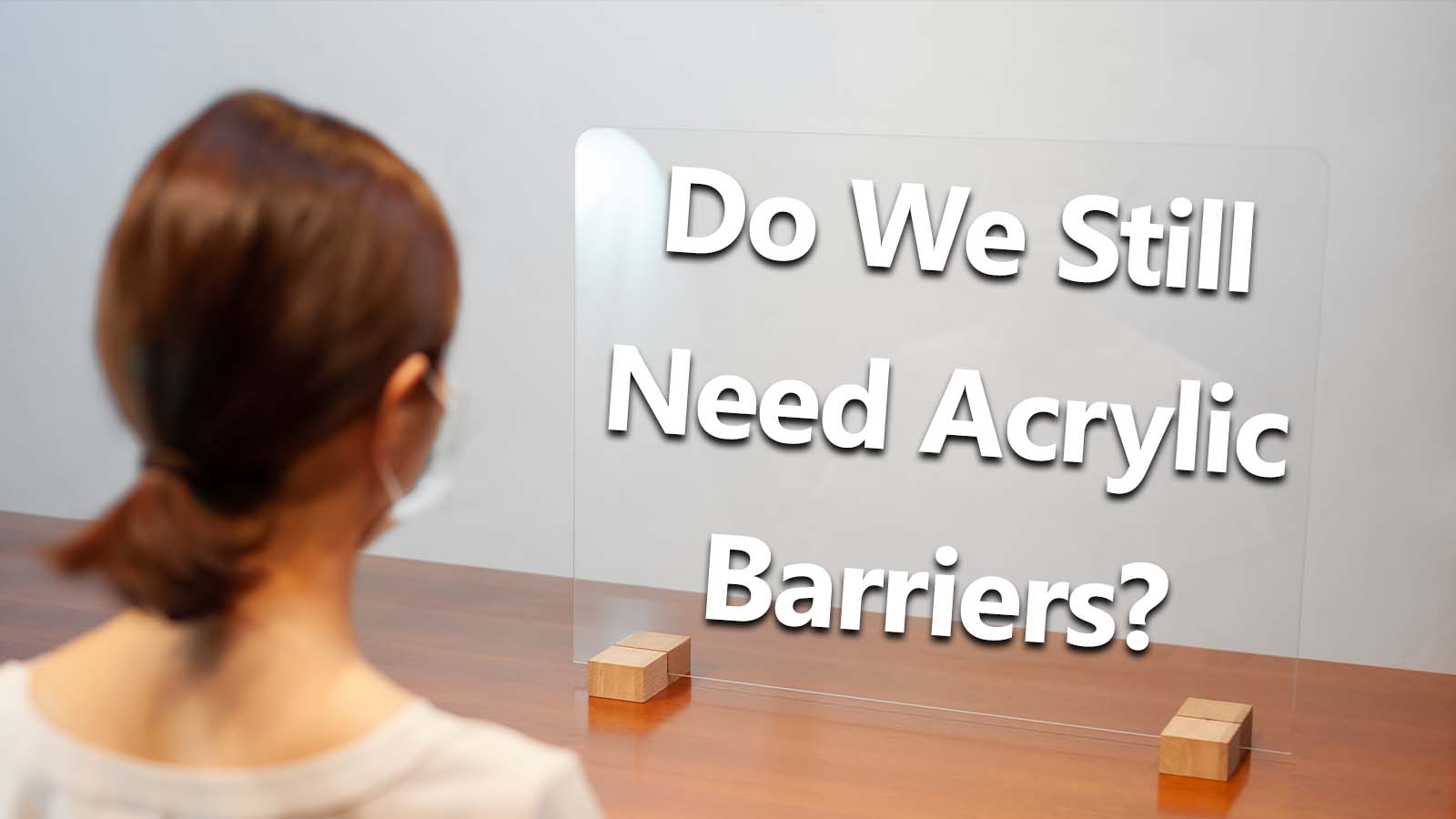 I just read that "the R.T.O. date is gone." With Omicron and other variants, the ongoing pandemic is so unpredictable that companies have stopped setting Return to Work (R.T.O) dates. I'm not sure why this headline caught my eye because it's not relevant to most of our customers. At Xybix, we serve essential workers in dispatch, command & control and healthcare. You never stopped showing up at work and neither did we. What we did do was focus on how we could make your time at work safer and more comfortable.
In the last two years, we've worked closely with clients on strategies to prevent the spread of germs. To keep mission-critical employees healthy, we've included more physical distance in our designs, incorporated acrylic barriers and ensured adequate airflow in our layouts. Plus, we've continued to innovate, developing the first smart console that adjusts to each person's ergonomic needs and individual preferences throughout the day. Plus, our acrylic options are now more dynamic with etching to reflect company branding and built-in lighting options. I can see these changes becoming the new best practices in our industry, pandemic or not, because we've all been reminded how essential it is to keep our essential workers healthy.
The Role of Acrylic Barriers
In the early days of the pandemic, one Stonehenge of acrylic barriers after another was erected to block the spread of Covid-19. We didn't really know if the barriers were anything but hygiene theater, but they kept going up and many remain in place. Now, we've had plenty of time to study the issue, and we know that acrylic barriers are effective as part of a larger strategy to protect people from the germs that cause everything from the more contagious Omicron variant of Covid-19 to the flu and common colds. The key to effective acrylic barriers is proper placement.
The Right Way to Place Acrylic Barriers
The great thing about acrylic barriers is that they can block respiratory droplets and encourage distancing while preserving sightlines to each other and to other screens in the room. However, because the same air is circulating in the room, you need to be sure they're not blocking ventilation. In addition, be sure the placement and installation are safe—the last thing you need is the barrier tipping over on someone or tripping them up. Usage tips from the National Institutes of Health (NIH) follow.
If you decide to use barriers, install them in a manner that reinforces physical distancing requirements:
Design the barrier dimensions to exceed the breathing zone of partition users.*

Incorporate slots if items need to be passed between employees to minimize employees stepping around the barrier to conduct business.

Always install with safety in mind, taking care not to hinder the user's escape in an emergency situation.

Partitions should be secured to a surface to avoid falling/tipping.
*A person's breathing zone is the 10" radius around his or her nose and mouth.
In addition to proper placement, the NIH emphasizes that acrylic barriers add the most benefit when paired with physical distancing and proper face coverings.
Xybix Has You Covered
At the beginning of the pandemic, we started providing acrylic barriers to help protect our customers. But we realized right away that we didn't want these barriers to look like an afterthought. We married form and function to develop high-quality shields that provide an additional layer of physical protection and add a perfect visual accent to your Xybix workstations.
Today, our PlexiguardTM acrylic barriers can be customized with logos or text, and integrated LEDs allow for a variety of colors and lighting schemes. Plus, they integrate with Xybix's Axys control center so users can easily control colors and brightness levels using a PC or mobile device.


In this short video, Ken shows a unique way that centers can use privacy panels and glass panels to create a private supervisor station. Have a unique idea for your center? Run it past our design team and we'll try to make it reality!
For assistance with acrylic barriers or any design and product needs, feel free to reach out.