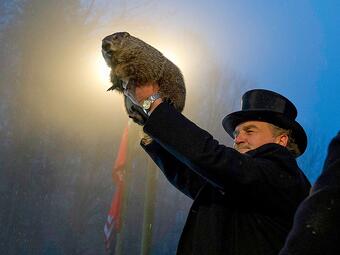 As I am writing this blog, the Northeast is facing yet another blizzard warning. Yep, you read that right... ANOTHER! I, like many of you in the North, choose to live in an area with four seasons. I love the snow… but after 78 inches of the fluffy stuff in the past 3 weeks, it is safe to say I am wishing for a warmer climate.
All this snow has a major effect on 911 dispatch centers and first responders. I spoke with several dispatchers in some of the snowiest places in the Northeast to find out what their job is like during these snow events, and some tips to keep everyone safe this winter!
The # 1 tip that every 911 dispatcher agreed upon: In a snow storm, STAY HOME! If you do have to travel, make sure you bundle up, as there is always a chance you could get stuck. Michelle Kerr, Deputy Director of Erie County Communications suggested a great list of things to keep in your car should you need to travel:
Keep food, water, flashlight, matches, a candle in a metal coffee can, cell phone charger, blanket, warm clothes (gloves, hat, etc.) in your car. A small candle in a metal coffee can is a good source of heat in your car. You don't want to continuously run the car's engine for warmth as: 1) it could cause dangerous carbon monoxide build up - especially if the tail pipe becomes blocked by snow; 2) you may run out of gas at some point if you are stranded for a period of time. Run the car for about 10 minutes per hour to take the chill off.
All the 911 dispatchers I spoke with also agreed that during a snow event, the 911 dispatch center gets BUSY! Buffalo's call volume increased by 100% from the storm they had in November (remember this?). An Ithaca, NY dispatcher recalls the call volume of one storm increasing 500%. The majority of calls are about car accidents (heed the warning... STAY HOME). If you have a life threatening emergency, do not hesitate to call 911, but we can all help dispatchers by avoiding the following NON-EMERGENCY calls:
Is school closed? Is there a parking ban? Was my car towed? How much snow is there? How long will it last? My power is out/when will the power be turned back on? Do not call because your street isn't plowed. Do not call because your neighbor is putting their snow on your lawn.
If you do need to call 911, BE PATIENT! Give the dispatcher as much information as possible, as a one dispatcher in Maine says, "Dispatchers are truly the "First, First Responder" and can make a significant positive impact quickly!" The more information you can give about your location, landmarks, and the severity of the situation, the better.
The take away? Those of us in the North have a lot more winter to go, and as much as I would like to follow Butler County's lead (can you really sue a groundhog?)... The best way to get through the rest of the winter is to be safe! Watch weather reports, be prepared, and STAY HOME if the weather is bad.