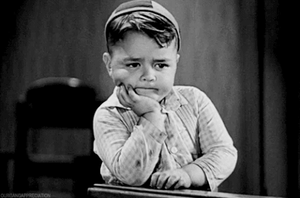 Time and time again, we hear people say, "Well, we may be looking to upgrade our console furniture, but we might be moving into a new building. We will just hold off for now." Does this sound familiar to you?
Purchasing new consoles can seem like a very intimidating process, especially when you're also building an entirely new building. You have to address regulatory compliance and safety measures, and you also have to think about technology, hardware, etc. When there are so many things to consider, buying new consoles is often low on the priority list.
Who Benefits From Console Furniture Upgrades?
Who produces the manpower? Who keeps the lights on? Who keeps energy costs down? Who makes sure the train arrives on time every time? Who works tirelessly to keep our casinos as safe as humanly possible? It's the people behind the scenes who relentlessly work around the clock. Without them, where would we be?
When looking at purchasing console furniture, remember it is about your people's health and happiness. New consoles are an investment in your people and in your future. If you play your cards right and invest in your team's health today, you could save on pricey employee health costs in the long run.
Should You Upgrade Now... Or...?
While you probably understand the importance of keeping your people happy and healthy, you may be wondering if it's silly to spend precious dollars on console furniture, go through the process of designing and installing it, and end up having to move it all down the road. I'm sure this thought has crossed your mind; it would cross mine too.
Here are a few things to consider:
Timing:

As I'm sure you know, when it comes to big projects and big decisions, things can take time, usually more time than initially anticipated. Between finding the land and hiring the team (the builder, the architect, etc.), the process from start to finish can take years to complete. If the process of designing, manufacturing, and installing the new consoles can be completed in a matter of a few months, it may be worth making the change now.
Modularity:

Prior to purchasing, ensure that all of the components, such as the consoles, panels, cabinetry, etc., can be reconfigured and reused in the new building. Make sure to collaborate with an interior design team that can work with you and the architect on a new design that will meet your needs and preferences.
Transferability:

Will you be responsible for disassembling, transporting, and re-assembling the furniture in the new center? Be sure that you have the tools and processes in place to do so. Thinking about this in advance will help make things run as smoothly and seamlessly as possible.
Closing Up
If you're trying to decide whether to upgrade your console furniture now or later, take the time to meet and discuss with your team. See how serious they are about making a change, whether that means moving into a new building or improving the work environment now. Always do your research in advance, and consult with different manufacturers to see who can best serve your specific needs. Doing so will help you better weigh the pros and cons of upgrading as soon as possible or waiting until you're already in your new building.
Whatever you end up doing, try to make the decision that will best serve your team of people who are working to serve the public day and night. After all, the world wouldn't run without them!