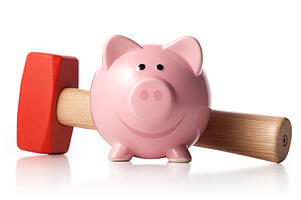 We are all affected by our working environment.
Dispatch center staff members, like other professionals, are only as effective as their space allows, and with significant stressors at play every workday, their stakes are especially high. Your team stands to gain as much as anyone else from smart design.
Here are five dispatch center design tips for turning your workplace into an asset.
1. Spend time on acoustics and lighting
In an environment with competing voices and concurrent tasks, you should ensure that staff can focus and respond to calls without distraction. Proper acoustics provide a level of privacy for the user while maintaining the ability to communicate clearly. If people have to turn up the volume to focus, or raise their voices to be heard, they're affecting everyone.
When you are considering dispatch center design, pay attention to the Noise Reduction Coefficient (NRC) of your materials. A metal or plastic wall, for example, absorbs almost zero sound, while the best contemporary materials can absorb (.75) or 75 percent of it. With the correct use of materials, it is guaranteed that everyone in your organization will hear the difference.
Don't let lighting be an afterthought. Is your ambient light full enough for people to do their work but soft enough to avoid glare and a cold, institutional feel? Does the available natural light complement your setting without being a harsh distraction? Does workspace lighting provide adequate, focused illumination? When you can answer "yes" to these questions, workers will be on the road to performing optimally.
2. Ditch the cords: Take advantage of computer storage and cable management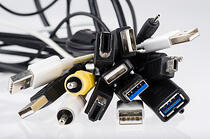 Cables and cords are necessary evils of any technology-heavy space—but you can remove them from the picture. The best dispatch center furniture provides channels and covers for cables and cords, making workspaces more accessible, organized and sanitary.
And gone are the days when computer towers have to be stuck within kicking range. Choose storage solutions that make CPUs and related equipment invisible and off to the side, but easily accessible when needed. Everyone—including your IT professionals—will thank you.
3. Stay current with ergonomics and furniture arrangement
People treat ergonomics like a science because it has become one. It's about health and efficiency, both of which improve the performance of your team. Dispatch center professionals sit and face computer monitors for hours on end, and each new ache or stressor, even if small, can have compounding consequences.
Fortunately, ergonomic healthy solutions are no longer mysterious. They can be as basic as not having to reach too far for a manual or hunker down to see a screen—or as nuanced as setting up personalized reminder to changing between sitting and standing postures. All of these can be part of your system.
Consider making basic ergonomics training part of your on-boarding process, too. You'll find that educated employees are more comfortable and self-sufficient. With proper ergonomics in place when designing your dispatch center, you will find that correct ergonomics are more easily achieved by each and every user.
4. See the big picture: evaluate your space allocation and ADA compliance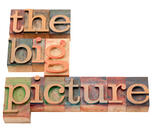 Step back and consider your overall space. Does it make workers feel like valuable professionals or crammed-in assets? There's a difference, and it directly impacts performance, efficiency and staff retention.
Design experts understand these unique spatial requirements, and only professional interior designers can carefully evaluate your existing space or your new future plans and provide furniture placement suggestions and ideas. Using space wisely and maintaining accessibility can radically change how people work; it just takes some big-picture thinking.
Naturally, the Americans with Disabilities Act is part of the process. But this isn't just another issue of compliance; it's also an opportunity. If you do it well, users will benefit from the overall improved room functionality. Remove impediments to movement and flow and you will empower everyone to think about the job at hand and not the constraints of their square footage.
5. Professionalize your design
By taking your dispatch center design seriously, you are also taking your fellow professionals seriously.
Dispatchers are more likely to overcome the stresses inherent in the job if they inhabit a comforting, well-planned environment. Many progressive companies and governmental organizations today understand how to use their work space to their advantage—and with the right partners, you'll be among them.
Invest the time you need to professionalize your dispatch center design. It'll pay off down the road.