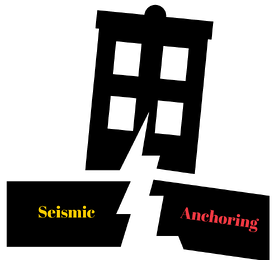 Earthquakes Facts:
Occur without warning
Can be deadly and extremely destructive
Can occur at any time
The major threats posed by earthquakes are bodily injuries and property damage, which can be considerable and even catastrophic.
Earthquakes, especially major ones, are dangerous, inevitable, and a fact of life in a number of states. Being prepared in a 911 dispatch center means the seismic anchoring of your workstations. Properly anchoring your workstations can help ensure that when the public calls your dispatch center, you'll be ready!
Proper earthquake preparation of your Dispatch Center can:
Save lives
Reduce injuries
Reduce property damage
Avoid prolonged disruptions of functions
Sooner or later another "the big one" will occur. The top 10 states in the US are:
State

# of earthquakes
1974-2003

% Total

Alaska

12053

57.2 %

California

4895

23.2 %

Hawaii

1533

7.3 %

Nevada

778

3.7 %

Washington

424

2.0 %

Idaho

404

1.9 %

Wyoming

217

1.0 %

Montana

186

0.9 %

Utah

139

0.7 %

Oregon

73

0.3 %
Seismic Anchoring

Seismic anchoring requires proper anchoring. All states that require seismic anchoring have a set of standards using a seismic anchoring calculation. These calculations include bolt size, depth, torque and the material used in anchoring to determine the PSI strength that the anchoring will need to withstand in the event of an earthquake. In some areas, an additional step is required to epoxy your anchoring material during the drilling and setting of the anchor. This only occurs in high activity area such and Northern California and Alaska.
Anchor design is based on a static analysis for the load produced by the seismic event. The process is to take the seismic load and calculate the equivalent seismic design force. The analysis is associated with the anchors in concrete and the bracket fasteners. The analysis does not include or consider the structural integrity of the rack or brackets.
When doing seismic anchoring you must consider they type of earthquakes you typically see in your area. The two most common types of loads or pressure that can occur, an axial load and a shear load to whatever is anchored. One of the most important factors for seismic anchoring is determining whether or not you even need it? A good rule of thumb is determining the health and safety of your most valuable asset………Your employees!!
While it's easy to go way overboard when it comes to seismic anchoring and think everything around you needs to be seismically anchored, you don't need to. If you have workstation that is not anchored, a free standing monitor arm or anything in your work environment that can fall over and harm an employee during an earthquake, you should think about seismic anchoring. A typical dispatch workstation for example will need to be anchored to prevent it from moving or shifting into exit paths and causing bodily injury. Reputable furniture companies that deal in 24/7 environments will have seismic anchoring available to reduce the risk of injury during an earthquake. If you need more info on seismic anchoring feel free to contact me with any questions.