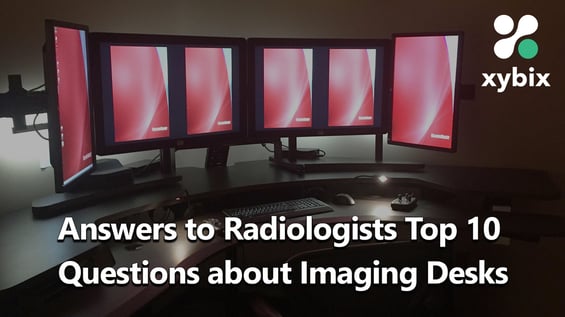 We didn't design our imaging desks in a vacuum here at Xybix. We visited reading rooms, checked out the equipment and talked to radiologists to learn about must-have, nice-to-have and simply delightful features. Then we designed those features into our imaging desks while providing a few cool touches of our own. Did we cover all the bases? We think so, and we tell you all about it in a series of 1-minute videos that provide answers to common questions.
If the answer to your question isn't here, reach out!
For more news and tips from Xybix, please be sure to subscribe to our YouTube channel and subscribe to our blog, too.