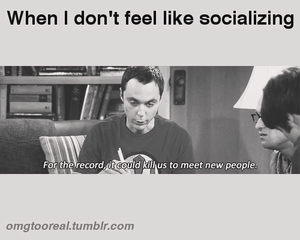 Time flies by from year to year and from trade show to trade show. I attend somewhere around 10 trade shows a year as a vendor and a couple as an attendee. As a vendor usually, a few weeks before the show, I start to dread going. This year, AHRA 2018 is in Orlando so I think to myself negative thoughts like 'man, it is going to be HOT in Orlando' or 'that's going to be a long flight, Ugh'. But, once the show is about a week away, for some reason my mindset flips, and I get excited to go. I guess this is because I do like going to the shows, meeting people and showing them all the cool stuff that we do. I will end up enjoying Orlando (mostly inside with the A/C) and I usually will partake in at least one good local restaurant.
On the flip side, I also always look forward to the trade shows where I get to walk around as an attendee for a few reasons. First is the show location, my favorite was being in Cologne Germany. Second, I enjoy looking at new cool furniture designs and ideas. Let's face it, I am a geek when it comes to design. Most importantly I enjoy interacting in the reverse roll with salespeople to see how well they do.
So with all my expert knowledge in trade shows, here is what I do to make the show go well as an attendee and here is what you need to know before you go to AHRA 2018:
Ditch the lit. I hate hauling all that stuff home and we all know as vendors that it goes into your hotel room trash can. Use your phone. I like Evernote and OneNote from Microsoft to keep track of who I visit. When I am interested in a company or product, I will take a picture of the booth, and the salesperson's business cards.
Be a "Sherlock". Go look at the unusual. Each show seems to have a few of the small booths where a small company is trying to break into a market. If you go talk to them think like one of the sharks in Shark Tank. Ask good questions about their product and their business. Who knows you may be on the cutting edge of something cool.
Shake some hands. This is obvious, as soon as we walk into a booth the sales guy will want to shake your hand. This is fine. Where you really need to shake hands is if your conversation is going nowhere and you are looking at a product you know will not work for you. Push your arm out and shake hands. No better way to nicely wrap up a conversation.
Dress the part. I encourage you to NOT dress like you are on vacation. Flip flops and shorts might be nice in Orlando in July, but hey not in the show floor. Wear casual dress wear and look decent. We are here to do work, so let's look the part.
Show off your shoes. Wear whatever shoes you want! Some nice comfortable sneakers with your khakis and polo. Heck yeah do it. We are walking and standing a ton, we all understand and are probably a little jealous of how smart you are.
STOP with the stimulators. Avoid the people selling the electronic muscle stimulators. They just pressure nice people into buying junk. They are at every show imaginable. Just say NO.
Whatever your plan for AHRA 2018, make sure you stop by a few vendor booths to see some new products, meet some new people and sure maybe find something you're looking for. Trade shows are designed with attendees in mind. So make the most out of your trip to AHRA 2018 and stop by our booth #1206 to see some imaging desks for healthcare and oh yeah, meet some neat people!