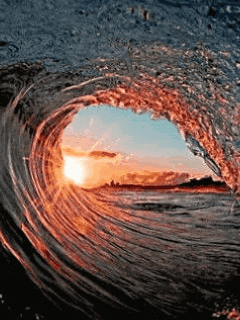 I must start off by saying that I am extremely proud to be a part of such an amazing community within the public safety industry. I was inspired to write this blog by those I feel who are making a difference within the 911 community. Specifically, those who are closest to me are my friends behind Operation 10-8, 911 Training Institute, Within the Trenches, and Kim Turner, LLC.
If you have been fortunate enough to meet any of these incredible industry partners, you'll know that they are making a tremendous impact in the community. Because of their efforts, the word is getting out that there is help for public safety professionals who struggle with morale, staffing, stress and various health issues. There is now a venue for them to share their stories of triumph and sorrow as well as get helpful resources.
For those of you who don't know what these wonderful folks do, this blog is for you!
Operation 10-8
Operation 10-8 honors the work of first responders through public recognition and education. Operation 10-8 is dedicated to the brave men, women, and animals serving in public safety who tirelessly work to build relationships with communities to keep them safe, despite the fact that they often receive little recognition or gratitude for it. The blog is founded by Ryan Dedmon who is well known in the community for his dedication and experience in helping dispatchers and police officers deal with acute stress, post-traumatic stress, and compassion fatigue. There is a great list of resources and links available on his site.


911 Training Institute
Following hand in hand is the 911 Training Institute, which is co-founded and directed by Jim Marshall. This is a private consulting firm that provides unique mental health expertise for 911 resilience and call mastery to help dispatchers reduce stress, improve mental health, and enhance well being. They offer training, speaking, and consulting. The 911 Training Institute's website is also full of excellent resources.


Within the Trenches Podcast
The next person who I want to highlight is someone whose work I've seen impressively take off in the five-plus years I've known him. His name is Ricardo Martinez II, and his passion is podcasting. Through audio production and storytelling, Ricardo has done an amazing job of gathering the voices of public safety professionals in his podcast Within the Trenches. The voices of these true stories are the real-life heroes behind the #IAM911 movement. Ricardo is well known in the social media community, and he has worked hard to bring these stories to life by giving those within the community an avenue to express their voices and share their struggles and triumphs.


Kim Turner, LLC
Last but not least is Kim Turner with Kim Turner, LLC. Kim founded her training company to address an unmet need for relevant and quality public safety dispatcher training. She developed a four-pillar unique approach to training that covers leadership, wellness, critical incidents, and technology (NG911). Kim and her team are dedicated to helping the existing community as well as helping to shape the next generation of 911 professionals.
Making the difference
As you can tell, there are several industry partners who are active within the public safety community and who are making a BIG difference! I'm proud to know that help does exist for those who seek it, and I'm happy to associate with those who understand the complexities of dispatching and the struggles that come along with it.

If you or your agency is making a difference, let me know, I'd be happy to feature you in my next blog.