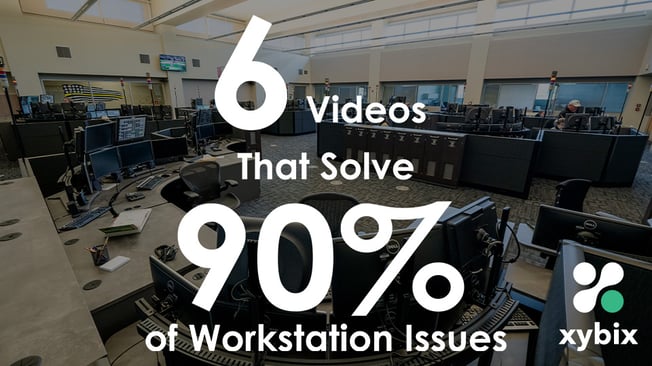 First, as an owner of Xybix, let me say that I never want anything to go wrong on your Xybix workstation. I know that mission-critical jobs in dispatch, radiology, healthcare, security, transportation and utilities expect all their equipment to just work. That's why we have numerous targeted quality checks throughout our manufacturing processes and offer the best warranty in the business.
Unfortunately, as we all know, things break. (Entire books and fields of study are dedicated to this topic.) If something does happen to go wrong with your Xybix workstation, we want to help fix it as quickly as possible—wherever you are and whatever time of day or night it is. I think the clearest and most efficient way to provide this support is through video, so I've been filling up our Troubleshooting channels on YouTube and Xybix.com.
If you're having any trouble with your workstation, I'd say there's a 90% chance that one of these videos will help you fix it in a matter of minutes.
Troubleshooting E01, E16 & A64 Errors
When something goes wrong on your workstation, an error code displays on the hand controls. Plus, you may notice that one side of your desk is higher than the other. See below for the most helpful video for your situation.
Troubleshooting an E16 Error:

An E16 may display if the up/down buttons are pushed at the same time or food/water ends up on the controls.





Resetting Your Console After an E01 Error: If your desktop is level and you see an E01 error, the desk simply needs to be reset—this is kind of like restarting your phone when it's acting up.



Troubleshooting an E01 Error When Your Desk is NOT Level: If your desktop is not level and you see an E01 error, you can reset the desk and bring it back to level at the same time. If this video doesn't resolve your problem, see "Troubleshooting When Your Desk Isn't Level."



How to Reset Your Xybix Console After an A64 Error: An A64 error may display due to a fluctuation in power, a loose power cable, or a user pressing the up/down button at the same time.



Troubleshooting When Your Desk Isn't Level: Occasionally, when your desktop isn't level, it's because one of the lift columns is not moving. Often, this occurs because a power cable is loose or unplugged, but sometimes a new cable is required. The video below explains a few different approaches to take when troubleshooting this issue.



Tip: Watch the Videos on Your Phone
Unfortunately, most troubleshooting activities require you to crawl under the desk to reach the cables. If phones are permitted in your office, follow along with the video while you're under the desk. Watching the video on a phone has the added advantage of allowing you to listen with earbuds or headphones so you're not disturbing your coworkers.
For quick access to our Troubleshooting videos, we encourage you to print and keep this QR code with your Xybix desk. (Click it to download a copy to your PC)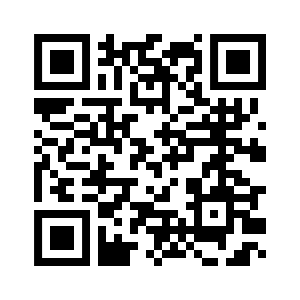 Contact Xybix Customer Service
If you can't resolve your workstation issue with these videos, please feel free to reach out to customer service via email (customerservice@xybix.com) or phone (1-800-788-2810).
We are here to help!