Fall is upon us, and while pumpkin spice is everywhere (literally everywhere), we are also starting to hunker down for the winter. Yes, I am a total "nester" as winter looms closer. Tis' the season for indulging, sneaking all the good candies from your kids Halloween stash and the inevitable office pot luck. So, you've been good all summer, staying away from this or that, eating more veggies, and probably getting outside to watch a few sporting events, walk the dog, or even run in that charity 5K. WOW!
Enter the fall/pumpkin spice/pot luck season. No need to fret, you can still indulge in healthy delights that are both fun and creative.
Like many 911 Comm Centers our office has a Halloween pot-luck every year and I always like to find recipes that are fun, Halloween themed and healthy. Last year I wrote about Healthy Halloween Treat Ideas for 911 Comm Centers and Offices. It's hard not to get sucked into Pinterest and Facebook looking at all the delicious ideas (mine come out nothing like that). So, to keep it simple, here are five new healthy potluck ideas for your next office gathering: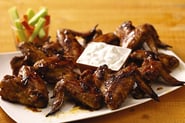 Spicy Vampire Bat Wings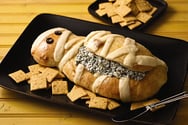 Mummy Spinach Dip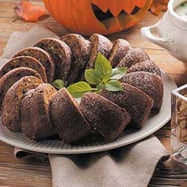 Pumpkin Chip Cake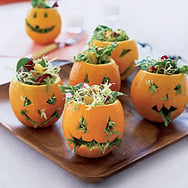 Jack-O'-Lantern Salad
If you're reading this and thinking how you'd really like to convince your boss that you too should have a potluck in your 911 Comm Center, then read this 4 Ways to Improve Morale in a 911 Dispatch Center Over the Holidays. (Granted its Christmas, but no matter what holiday, we could all use a small morale boost, especially in 911). Or maybe you're thinking well, the food part sounds like fun, but what else can we do to enjoy Halloween, all while cooped up at a dispatch console? Have you heard of Xybix's Best Decorated Comm Center Contest? YES SIR! We do it every year and have had TONS of great entries (all posted on social media and Facebook)! Submit your 911 Center's photos for a chance to win $100 or a donation to your favorite charity or organization!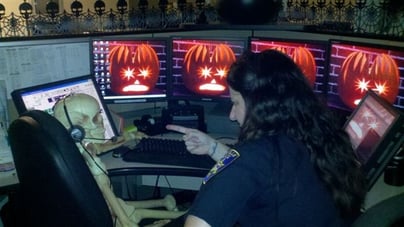 Ghosts, goblins, ghouls and dispatchers - have a bit of fun this Halloween and encourage others to do the same! Happy Halloween!