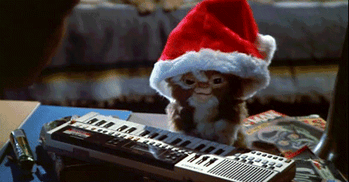 The end of the year means budget submittals are upon us! Oh, and the HOLIDAYS...yes, I said it! Maybe you don't need new dispatch consoles, but you want to revamp your Comm Center and give it a refresh. Adding some small things to your center is a great way to boost morale. So, with the upcoming holidays and unavoidable chaos here are 4 ways you can spruce up your center without breaking the bank:
Paint the Town Red!
When was the last time you purchased new consoles? Was it was 5 or 10 years ago? Your dispatchers are probably tired of the panel fabric colors! Or maybe they are dusty and you just need a fresh start. Did you know, you can simply get a quote for new panel fabric colors and finishes? Did you know you could even get white board laminates for certain areas? This alone can give your center a whole new vibe! Groovy baby! What a great stocking stuffer (wink...wink)!
Some Like it Hot...Some Like it Cold
Nothing says "I appreciate you" like offering personalized comfort controls such as heating or cooling features. The #1 complaint of many dispatchers is being too hot or too cold while working at their console. You can't please everyone, but you can get desk heaters, cooling fans, or both so everyone can feel juuuust right.
Shine Some Light on the Situation
Just like the temperature, everyone has their personal preference for lighting. LED adjustable task lighting allows dispatchers to keep the focus in their space without affecting others. Low profile, LED lighting is the perfect solution for shining some light on exactly what is needed.
Take a Walk
Want an instant morale booster? Try adding a treadmill or bike to your Comm Center! With the addition of this type of equipment, many Comm Centers have noted changes ranging from better attitudes to even losing a couple pounds. Bonus tip: did you know that your centers wellness program or healthcare provider might help cover or completely pay for this spiffy addition?
When you work a 10 or 12 hour shift, it's the little things in life that get you down or lift you up. You don't always need a whole new building to lift your dispatch spirits, any of these 4 changes can help lighten the mood, improve morale and in general making coming to work just a...little bit easier. As we're all bracing ourselves for the holidays, see if you can add a little extra cheer and brighten up your center!