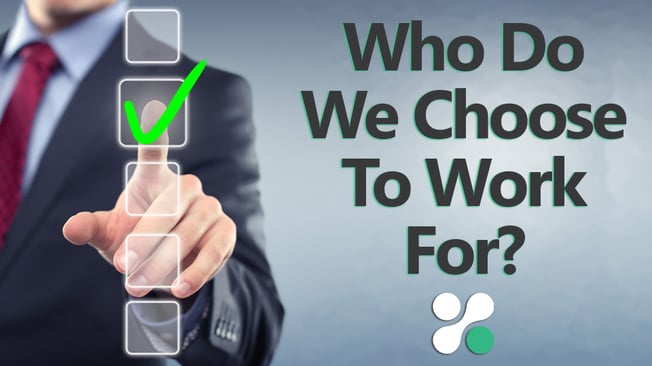 I recently got a strong reminder of why I love my job as Director of Key Accounts Healthcare for Xybix. I was at the airport in Austin, Texas, sporting a Xybix golf shirt with the company's core values printed on the back. A fellow traveler stopped me, asked if she could take a picture of our values, and exclaimed, "Does such a company exist?!" I gave her my card and proudly said, "Yes it does!"
Where we work is one of the biggest decisions we as humans make.
Work is where we spend a significant portion of our days. It's where we apply our knowledge and expertise to decisions and tasks, big and small. We rely on the job for income and health insurance but we're often emotionally invested as well. Thanks to the emotion, we can be reluctant to change, even if we know it's not the right fit.
I'm glad my fellow traveler reminded me that I have found the right fit—which is why I want to share the journey of my career with you. I hope it will inspire you to choose the company that's right for you.
Big Company. Huge.
At the start of my career, I worked for Standard Oil Company of California. It was big. Some might say huge. Working for a large corporation such as this is like working for the federal government. You're reviewed based on your job description and have little contact with upper management. You have very little influence on the decision-making processes much less your salary, benefits, location, and even daily schedule.
Large corporations move at a snail's pace and making changes is like turning a battleship. While I did have the privilege of helping design performance agreements for their retail sales staff, I was three years into my next venture when it came to fruition!
Suffice it say that when you work for a large corporation, you can get lost in the weeds. If accomplishments are what you seek, it may not be for you.
Being My Own Boss
After working in corporate, I went the opposite direction and decided to go into business for myself. Setting goals for myself and employees—and meeting them—was especially rewarding. The harder and smarter I worked, the higher the income.
And yet…owning a business is a pain. You're on call 24/7/365. A plethora of regional, state, and national regulations are just waiting to trip you up. I found myself negotiating leases and taking risks. Things beyond my control—weather, road construction, new taxes and fees, governmental restrictions, and unfavorable lease terms—impacted my income. I saw my franchise colleagues fail and I decided I no longer wanted to be my own boss.
Small Company: First Try
As an antidote to working for myself or working for a behemoth, I decided a small company was the ticket. My job as Department Sales Manager featured:
Base salary plus commission
40- to 50-hour work week
Health benefits
Vacation time
401(k)
As a Sales Manager of one department I was able to interact with management.
I had the opportunity to interact with management, but upper management still set the sales targets and percentages along with all other benefits. I know this job sounds pretty cush, and when I met my annual sales target, I did receive the highest possible commission. That sounds good, too, right?
After exceeding my sales target, however, upper management reacted like this:
Raised my sales target
Lowered my commission percentages
Reduced my physical territory and hired more regional sales managers
The result of my first stab at working for a small company? I had to start over in smaller territory, working harder, traveling more, and making less money. When I still hit the target, you guessed it: My sales target went up, my commission went down. Time to look for greener pastures.
Family Business
My latest position—and what I expect to be my last position before retirement—is with a family business. This small corporation, Xybix Systems, had a position open in my area of expertise: healthcare sales. I did my research and it paid off. In fact, one regret of my career is not researching the small corporation I worked at previously.
At Xybix, I receive all the benefits and incentives of the first small corporation, but none of the disincentives. In the last seven years, I met my sales target—and
my sales targets and commission percentages have remained the same. The more successful I am, the more recognition and income I receive.
But what Xybix knows is that the more successful I am, the more successful the company is. That helps this family business keep 100+ people employed and contributing to their communities. The Xybix Core Values say it all, and I can personally attest that the owners and management live up to these values.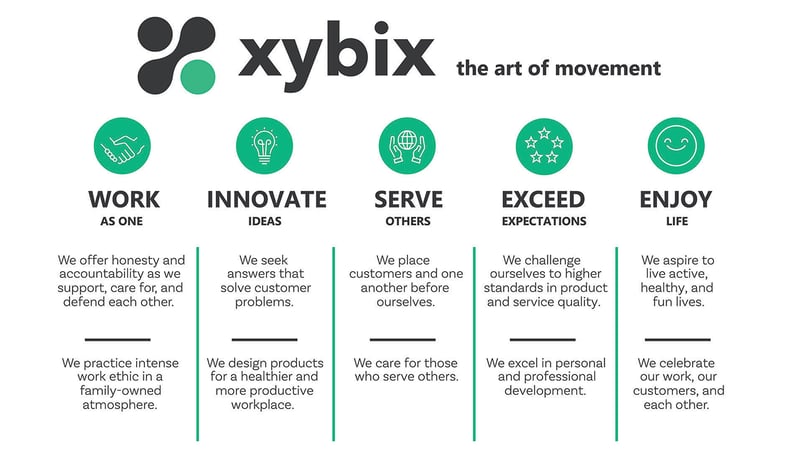 Research Is Key to Choosing the Right Company
For a rewarding occupation working for an ethical small corporation, research the company extensively. The company will research your employment record and run background checks. You should do the same. Look at the company's website, look for news stories, and talk to employees, past and present.
My final advice is to find a company with values that speak to you, the way the Xybix Core Values speak to me. You will be rewarded for succeeding and enjoy your employment. YOU DESERVE IT!