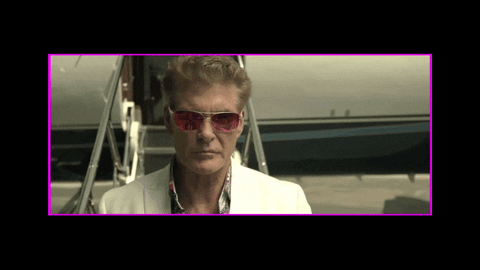 Oftentimes, people come to us when they are short on time for their Control Room furniture project. They need furniture and they need it ASAP! Have you thought about what your time frame is? Have you considered all the elements in your timeline such as approvals, sign-off's and more? Oh geeze, maybe this process will take longer then you think? Whip out that watch of yours and let's talk some project timeline details here.
All the Time in the World
Is your furniture upgrade is still a year or two out, but you're starting the planning process early. Congratulations! Everyone loves when there is time to ensure the project is perfect. However, sometimes a lack of urgency can also cause this time frame buffer to diminish.
Even with a substantial amount of time, don't let your furniture purchase get pushed to the back of the line. Remember, time is on your side, but consistently pushing off to-do list items like approval drawings, PO's, finish selections and cables will quickly lead to a last-minute rush as the project is nearing completion.
Save future project hassle by taking the time to review the room drawing and quote one last time before your final sign off. Has anything changed since the initial conversation? This would be the time to notate and make changes.
As you move through the process and find out about project changes, let your Sales Rep know. You may

not

think changing from a 30" monitor to a 32" monitor is important, but the last thing you want is to get your furniture, have everything installed just to realize your monitors hang over the edge and could lead to a potential collision hazard. YIKES!
Make it Snappy
Let's say, you just need a quote fast! Perhaps some extra money has come up in the budget or your budgetary deadline is quickly approaching, and a furniture upgrade is something you really want to ensure is included.
A quick quote for budgetary approval is not the same as a full/in-depth quote and might mean you're missing important project details. Once your budget is approved, circle back and review your specific details with your Sales Rep.
Update any information that may have been missing or incorrect on the initial drawing and quote. Triple check each line of the quote and all dimensions of the drawing before providing sign-offs and a PO.
Once budget is approved, get all the details on the expected installation date. Are you able to move as quickly as possible, or have they approved the budget, but the installation is still a year out? All good things to take note of.
Consider what the plan is during install. Is there a back-up space to work from or will the installation have to take place while the control room remains in operation? Start making a plan for this.
PRONTO!
It's down to the wire, and a last-minute purchase is exactly what you need to make the best use of your funds. You need install new furniture within a few months. Ready, set, GO!
Be upfront with your Sales Rep about your expectations and time frame. In return they will be upfront with you. Sometimes, a fast turnaround just

isn't realistic

. Discuss all options and find the best solution to move forward.
Do it right the first time! Even in a rush, it's important to take the time to confirm your equipment, verify dimensions and review all the project details. Having to revise drawings or quotes later in the process will cause delays.
No matter what your time frame, Control room furniture is an investment that only occurs every 10 to 15+ years. It's important to take the time on all the details now to ensure a seamless project from start to finish and ensure your happiness for years to come!