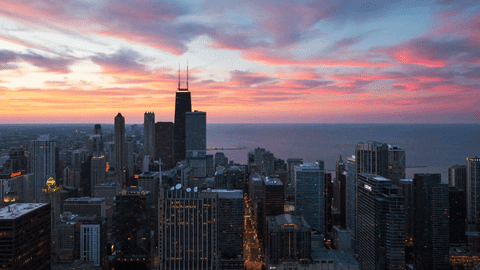 Although it's been nearly 10 years since I graduated college in Chicago, it will forever be one of my favorite cities! Because of my love for the Windy City, I wanted to follow up to Xybix's post from last year: RSNA 2018 - What You Need to Know, See and Do While in Chicago.
Winters in Chicago can be extreme and can change with the turn of a street corner. Being dubbed the "Windy City", the skyscrapers create funnels of brisk cold wind down the streets. Even with the winds and sometimes freezing temperatures, I believe walking is still one of the best ways to get around.
Traffic can be unpredictable and sometimes unbearable. Oftentimes, parking can cost half as much as a hotel. Avoid a common tourist fail and do not rent in car. Instead, use one of these options to get around:
Check with your hotel on shuttle options
Bundle up, layer up and walk when possible
Take an Uber, Lyft, or Taxi
Use the Plan Your Trip to get around on public transportation bus or the L
One of my favorite things to do in Chicago is EAT! The food options are endless and never seem to disappoint. Finding a delicious place to share a meal will not be difficult! I do recommend planning in advance and making reservations when possible. Here are a few of my favorites:
From my experience there are a couple places that always draw a large crowd especially during a convention:
If you're looking for alternatives to the above, I recommend:
I know the main objective of your trip to Chicago is the 2019 RSNA conference. Not shopping, eating or checking out the sights(wink...wink). So be sure to schedule time to look at the new and exciting options for imaging desks from Xybix.
Safe travels and I look forward to seeing you at Xybix Systems: booth 7108!!