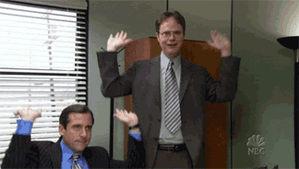 Some of the best people I've ever worked with are those in the 911/Public Safety Industry. And while most of us are at home in our stretchy Thanksgiving pants enjoying the company of family and loved ones, someone needs to be someone on the other line of a 911 call in case of emergency. So, here is a shout out to all of you 911 Dispatchers & Turkey foregoer's. I've put together a list of how you might be able to have a bit of a good ol' Thanksgiving celebration even while you are at work.
Order a Turkey Dinner – Yes, you read that right! In-fact, I wasn't sure even was "Googling" the right thing as I was researching this topic. But, yes, you can buy a whole turkey meal and have it ordered for pick up, or in some cases delivered. Although…most of the time, it must be ordered the week before Thanksgiving so look up your city and get yours ordered now! What a great way to say "thank you" to your co-workers, peers and supervisors for all their hard work!
Planes, Trains and Automobiles – uh huh! Need I say more? What is more of a classic Thanksgiving movie to get you in the Holiday mood while having a few laughs. Rent the movie on Amazon and stream it in the conference room on repeat or on someone's iPad or other device. (just make sure you follow your Comm Center's guidelines and rules for this type of thing)
Quote from "Planes, Trains and Automobiles":
State Trooper: What the hell are you driving here?
Del: We had a small fire last night, but we caught it in the nick of time.
State Trooper: Do you have any idea how fast you were going?
Del: Funny enough, I was just talking to my friend about that. Our speedometer has melted and as a result it's very hard to see with any degree of accuracy exactly how fast we were going.
Create a "Thankfulness" board – Create an area where folks can jot down what they are thankful for. You'd be surprised by what you personally can think of and how humbling it is to read what others write about. Use Post-It notes for a temporary board. You can encourage these notes to be about work, co-workers or simply life. (I'm thankful I don't need an electric blanket when it's cold - I have a dachshund Cooper that loves to snuggle in my lap.)
Everything turkey – As most of you know, I'm a huge decorations fan. Pretty much every Holiday has a decoration box at my house. So, make your Comm Center everything Turkey! Check out Amazon, your local dollar tree, make your own or have everyone bring in a few Turkey things from home. My personal favorite are these silly Turkey Hats. What a fun, festive way to laugh with your co-workers. Come on! What supervisor wouldn't look silly in a Turkey hat?
No matter what you end up doing this Thanksgiving, we hope you'll make it great! Thanksgiving can be a drag for many who work, especially those in 911. But, hopefully with these ideas you can make this Holiday a bit brighter in your Comm Center!

Gobble! Gobble!