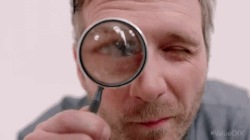 The decision to purchase new ergonomic imaging desks should not merely be based on the cost of the desks. Oftentimes, you truly do get what you pay for, so picking the lowest costing desk shouldn't be your only priority.
Will your signature be on the requisition when requesting a purchase order be issued for new ergonomic sit/stand imaging desks? If the answer is yes, I don't have to tell you that you will be receiving complaints from your colleagues in many different departments if you select desks that are subpar.
Look for Features Important to You and Your Colleagues
If you don't want to be saddled with desks that don't meet your colleagues' expectations, you really need to do your due diligence. It's imperative to think about what is important to you and your colleagues when selecting a manufacturer. Basically, everyone involved with the decision has the same goal; they're looking for a competitively priced desk that has little down time. In the event that there is an issue, the manufacturer should be easy to reach and respond quickly to your needs.
To help illustrate the specifics of what you should look for, let's consider several of your colleagues and note what is most important to them:
Your

radiologist

is concerned with an ergonomic desk that will function throughout the day without downtime, as downtime reduces his or her productivity.

Your

purchasing department

wants a competitively priced desk and also needs one without downtime, as downtime results in additional repair expenditures.

Your

IT department

wants a desk that easily adapts to all sized monitors and CPUs. It should easily manage the cables and shouldn't have a lot of downtime

.

Downtime

requires the IT department to perform ongoing maintenance.

Your

administration department

wants a desk that everyone likes (less complaining) and is competitively priced with little downtime. The goal is to increase productivity.
On the surface, it looks like everyone has a different view of what is important to them. However, they all have one theme in common: no one wants to deal with downtime, and if it does happen, they want the repairs expedited.
The bottom line is that no one wants buyer's remorse. We all want to purchase a quality product that is priced competitively and meets all of our "must-haves."
Do Your Research
You need to research a few topics in order to choose the best-suited manufacturer for your project, such as:
Built in the USA:

Choosing a US manufacturer ensures the product meets local and federal regulations.

Doing so promotes US employment.

It helps ensure the quality of the materials.
Ergonomics--The desks should:

Have sit/stand capabilities

Exceed ergonomic standards

Reduce eye strain

Have climate control

Have acoustic control
Warranty:

Do you want a parts and labor warranty? If a major item fails, would you like a technician to arrive and perform the repairs?

Have you considered an extended warranty once the original warranty expires?

Would a maintenance agreement be practical?
Professional Design Department:
Would you benefit from having a professional designer assist with the room layout planning to help with workflow?

How much are you willing to pay for design services?

Professional design services not only ensure your new tables will fit in the reading rooms, but they also should meet ADA and fire codes, which will prevent frustration, possible fines, and more downtime.
Customer Service Department:
Does your manufacturer have a dedicated customer service department? Is this important to you?

Would you like the ability to speak to a real person in the customer service department 24/7?
Professional Installation:
Would it be beneficial to have your desks installed by factory-trained professionals so that your desks are fully operational from day one?
Make an Informed Decision
When purchasing new desks, determining what is important to you and your team will minimize complaints from your colleagues.
Providing a quality product, as well as being supported by a customer service-oriented manufacturer, will result in less downtime and reduce the possibility of experiencing buyer's remorse. Taking time to research your options will help you select a product that leads to increased productivity, improved interpretation, higher morale, and a good ROI. Happy shopping!