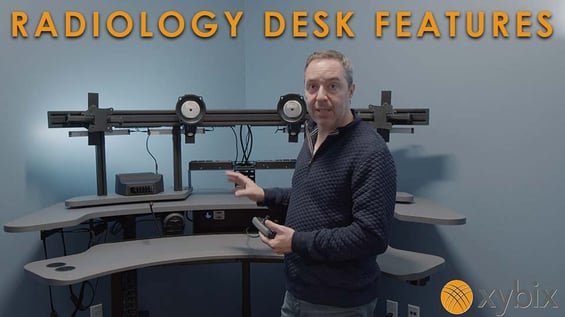 As an essential business like yours, Xybix Systems is working hard through this second wave of COVID-19. We're continuing to create innovative new products, design healthy and productive workplaces, and manufacture top-quality components. In this new video, Xybix President Kenny Carson describes how features in our Radiology Desks ensure can make your work environment healthier and more productive.
Even if you don't work in healthcare, you'll appreciate customization options such as presets for height adjustments, personal heating and cooling, built-in phone chargers and more. Plus, all users will benefit from the ergonomic design that ensures the right fit for your body. As always, our goal is to keep you in tip-top shape to better serve your patients and your community.
For more news and tips from Xybix, please be sure to Subscribe to our YouTube channel and visit our blog often.
Visit the Xybix YouTube Channel