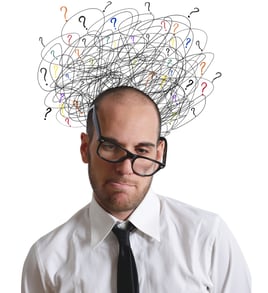 In the first installment of tips on how to choose your imaging furniture provider, we went over the basics of why it's important to look for a provider who wants to have a long-term relationship with you, along with what to expect from warranties and customer service. So, as promised, we're back with more details on how to choose a furniture provider. Without further ado, let's pick up where we left off by discussing what things to take into account before signing on!
Design: When refreshing a reading room or creating a new one, it is imperative to know that the new imaging desk(s) you are purchasing will fit into your room and meet all regulations. Your provider should have a design team that's capable of providing you with CAD drawings of your room with all of your equipment installed on the new desks. These drawings should all be drawn to scale and meet ADA and fire codes. In addition, they should be able to provide you with CAD symbols of the desks you are purchasing so that you can share them in the event you are working with an architectural firm.

Here is a sample of what your provider should be able to offer:


Ergonomics: Merely purchasing a height-adjustable imaging desk does not guarantee it meets current ergonomic standards. Correct ergonomic design, as defined by The Human Factors and Ergonomics Society(HFES) and certified by the American National Standards Institute (ANSI), dictates that the intensive-use computer workstation be designed to fit a wide range of user sizes/heights from the 5th percentile seated female (4'11")

to the

95th percentile standing male (6'4")

.
Professional Installation: The last thing you want is to have your new imaging desk show up on your loading dock on a pallet in a million pieces. Your provider should have a national installation manager with a team of installation specialists who will help move your new imaging desk from the loading dock to the room of your choice so that it will be ready for your equipment.


Evolution: Technology is changing at a rapid rate. This means that the desk you have today that is accommodating 2-3MP diagnostic monitors, along with 1-RIS and 1 voice recognition monitor, may need to accommodate a considerably heavier 6MP diagnostic monitor in addition to the aforementioned monitors tomorrow. Is your desk designed to evolve with technological changes?


Customization: Most imaging reading rooms are shaped irregularly, and can present many challenges. If your provider can only offer desks that come in 4-5 various widths and a couple of choices in depth, you may be limiting yourslef. A special sized desk is often required that can accommodate 8+ monitors, or needing a narrow desk to ensure ADA requirements are met, are a couple of instances where a custom-built desk would be the only solution. Whenever the word "custom" is used, it tends to be a license to charge engineering fees and upcharges, and if this seems to be the case, then this particular provider may not be the best fit for your project.


Bids: If your project will be going out to bid, it is best to know up front if the providers you are looking at are experienced with bids. Why waste your time or theirs?


Direct Sales vs 3rd Party:

Will your provider be selling directly to you, or will they suggest you go through distribution? If they are going through distribution, be prepared for these two negative things to happen right up front:

Firstly, nothing in this world is free, and going through distribution means

someone else needs to get paid

, meaning you will probably

pay more

than if you went direct.
Secondly

, who do you call when you need help? Will you get the run around? When buying direct, you are dealing with someone who has a vested interest and is capable of providing a better discount.
Whew! A lot goes into purchasing new imaging furniture, doesn't it? We still have a bit more to cover, so stay tuned for our upcoming and final segment on how to choose the best provider around.